BOU AVENUE
Stoney Squaw Mountain
---
Evalyn Wood, Kelly Bou and I drove out to Alberta's Banff National Park on 13 October 2011 and hiked up diminutive Stoney Squaw Mountain just outside the town site. Though views are somewhat limited on this short hike (222 metres elevation gain and about 4.7 kilometres round-trip), we nevertheless enjoyed what we could see. Besides, it was a nice way to kill about 2.5 hours before we headed into Banff for dinner at the Elk & Oarsman Pub.

| | |
| --- | --- |
| | Mount Brewster rises up behind the base area of Mount Norquay ski resort. |
| | A break in the trees affords this view to the south of Sulphur Mountain's two highest summits. |
| | Visible to the southeast are Old Goat Mountain (centre) and the Fortress (far left). |
| | Mount Rundle casts a striking profile to the southeast. |
| | In terms of panoramic views, the 1903-metre summit of Stoney Squaw Mountain leaves a lot to be desired. |
| | Mount Inglismaldie and Mount Girouard look resplendent to the east. |
| | Cascade Mountain dominates the view to the north. |
| | To the west, Mount Norquay is still mostly snow-free. |
| | Here is another look at Mount Brewster to the northwest. |
| | Mount Bourgeau is framed by an inukshuk near the summit. |
| | Sonny, Kelly and Evalyn pose near the summit of Stoney Squaw Mountain. |
| | Mount Girouard sports some impressive pinnacles along its southeast ridge. |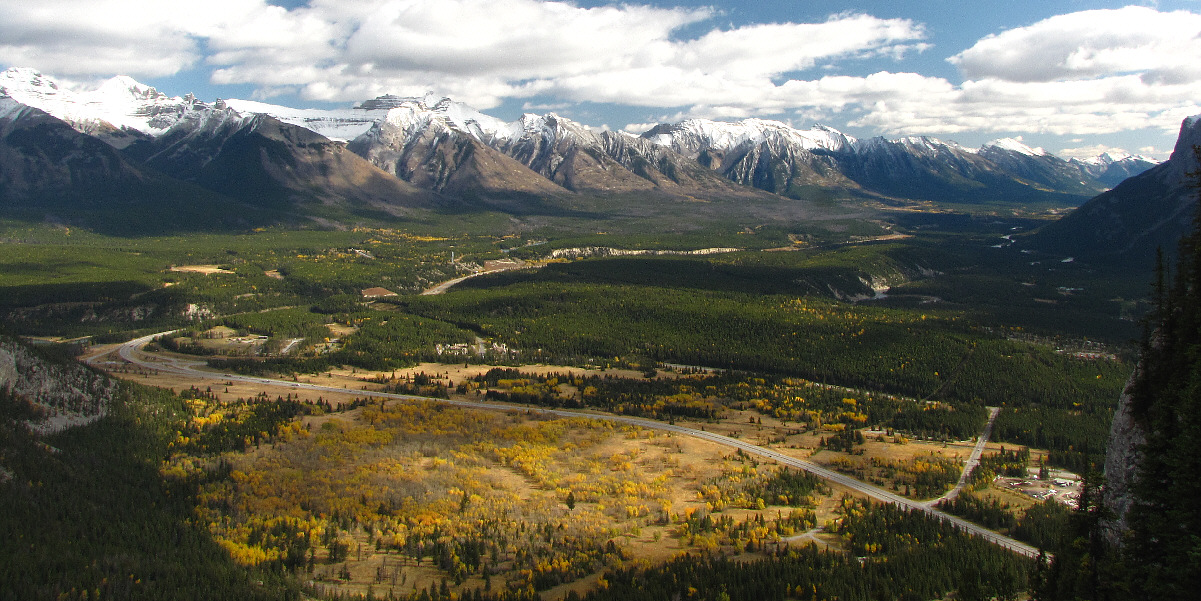 The Fairholme Range stretches into the distance on the far side of the Bow River valley.
| | |
| --- | --- |
| | Here is a last look at Mount Inglismaldie, Mount Girouard, and Mount Peechee (far right). |
I would return to Stoney Squaw Mountain nearly eight years later for a repeat ascent.