BOU AVENUE
Nameless Ridge
---
On 6 November 2016, I joined a large group to traverse Nameless Ridge in the Highwood region of Alberta's Kananaskis Country. Participants included Asieh Ghodratabadi, Mathieu Barabé, Ali Shariat, Zosia Zgolak, and Christina Ziegler. The traverse is described in Gillean Daffern's Kananaskis Country Trail Guide, and while a loop could be completed by walking for about two kilometres along the highway, we were lazy enough to set up a car shuttle before starting our hike. Following Daffern's route description, we found the start of the trail as promised about 270 metres west of the "lay-by" (vehicle pullout) along the highway. The trail was easy to follow, but snow began to fall as we climbed up through the forest. Visibility was limited as we cleared the last trees, but by the time we reached No Name Col, the snowfall had tapered off. From the col, we easily scrambled up to the high point of Nameless Ridge where we took a short break on the lee side to partially escape a chilly breeze. The long descent down the southeast ridge was immensely enjoyable, and we had no route-finding issues until we entered the forest at the end of the ridge. We endured a bit of light bushwhacking but eventually found the overgrown road mentioned by Daffern. We followed this road for a short distance until we could spot the highway through the trees. At this point, we simply made a beeline for the pavement but ended up short of my car by a few hundred metres. While the others turned west to return to Ali's car at the lay-by, I went in the opposite direction to retrieve my car before going back and picking everyone up. This saved them maybe another kilometre or so of mundane walking. It is perhaps a shame that Nameless Ridge bears no official name, but that should not deter avid ridge walkers from enjoying this wonderfully scenic hike.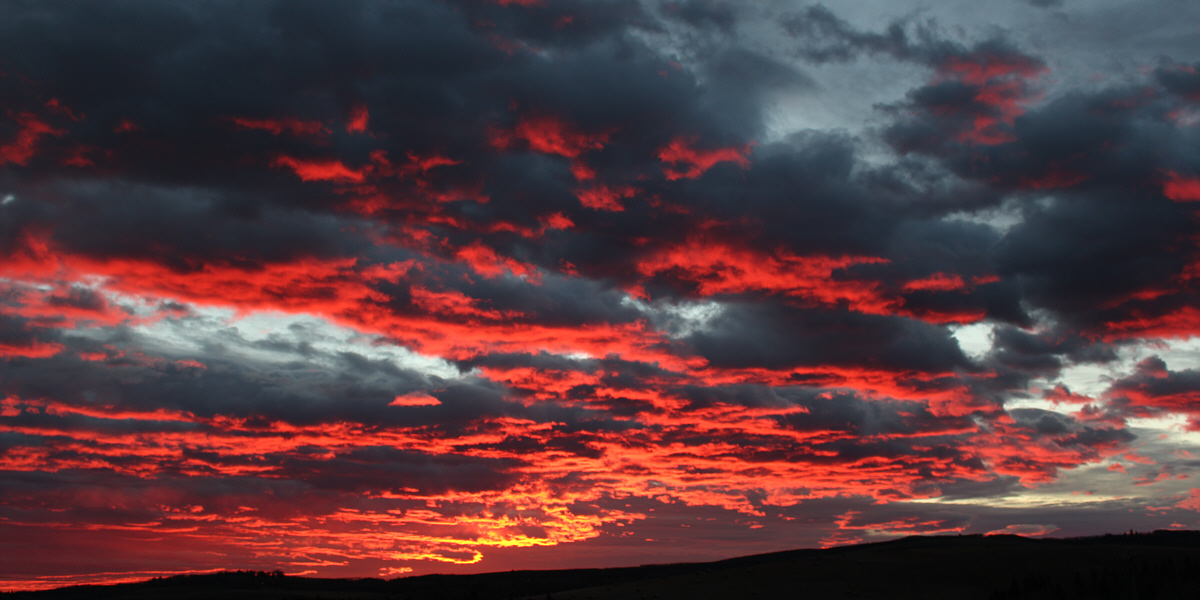 The pre-dawn sky is particularly colourful on this day.
The trail to No Name Col enters the forest here from the highway.

Photo courtesy of Zosia Zgolak

The group hikes toward No Name Col.
Nameless Ridge is due east of No Name Col.
Mist Mountain provides a scenic backdrop during the climb to the top of Nameless Ridge.
Zosia and the rest of the group climb up the rocky slope.
Mist Mountain looks resplendent in the sunshine behind Zosia and Mathieu as they climb up the slope.
The clouds part to the south to reveal Odlum Ridge.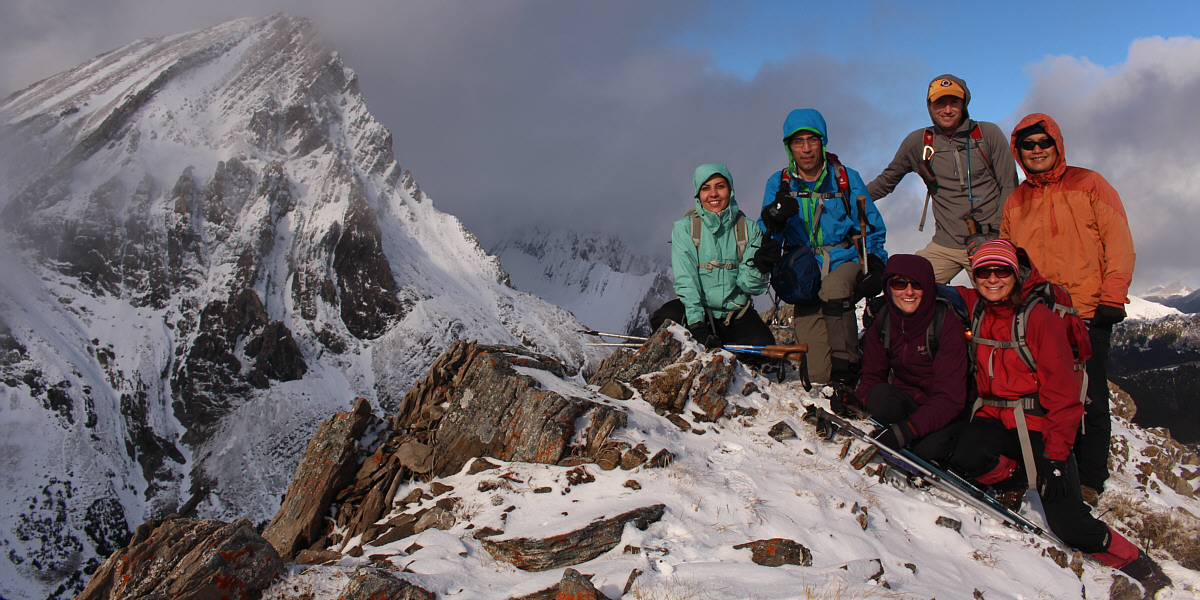 On the 2485-metre summit of Nameless Ridge are (L to R) Asieh, Ali, Christina, Mathieu, Zosia and Sonny.
Mist Ridge emerges from the mist to the northeast.
The group follows Nameless Ridge to the southeast.
This is looking back at the summit of Nameless Ridge (right) from the southeast.
The group continues over the next bump along the ridge.
The group pauses briefly on descent.
The group arrives at the last high point before dropping down into the forest below.
The overgrown road mentioned by Daffern has virtually been reclaimed.
Mathieu gets to ride in the trunk of Sonny's Honda CR-V.

Photo courtesy of Zosia Zgolak

Total Distance: 8.1 kilometres
Round-Trip Time: 4 hours 13 minutes
Net Elevation Gain: 652 metres