BOU AVENUE
Mount Roberta
---
On 30 October 2016, I hooked up with Asieh Ghodratabadi, Ali Shariat and Zosia Zgolak for a quick scramble up Mount Roberta in Alberta's Peter Lougheed Provincial Park. Although the Rocky Mountain Ramblers had published a trip report in 2008, Mount Roberta remained largely obscure until Marko Stavric brought it to the attention of several other outdoor web authors in 2013. Using the trip report from Bob Spirko, we started hiking from a pullout beside a gated road just off Highway 40. We followed this road across a bridge and soon intersected the Pocaterra ski trail. Turning south, we walked a short distance and began looking for the animal trail described by Spirko. Snow cover made it difficult to locate this trail, and we eventually gave up and simply plunged into the forest. Climbing steeply, we stuck to the rib west of an obvious drainage which eventually led us to a high col just south of the summit. From there, we scrambled up to a false summit before traversing over to the true summit along a snowy connecting ridge. We were blessed with superb weather on this day, and we lingered on the summit for over an hour before reluctantly beginning our descent. Other than the odd slippery section, we had no issues retracing our steps back to the ski trail and out.

The group starts off toward Mount Roberta from the trailhead.
Zosia climbs steeply up through the forest.
The group continues to climb up the forested rib.
Asieh clears the last of the trees.
Ali and Zosia pause on a snowy slope above tree line.
Zosia leads the way up the snowy slope.
Ali and Asieh come up the north ridge of Mount Roberta.
Zosia and Ali wait for Asieh to join them on a false summit.
Sonny and Zosia climb up the final section before the summit.

Photo courtesy of Ali Shariat

Zosia takes the last few steps before the summit with Mount Pocaterra in the background.
Ali, Asieh, Zosia and Sonny stand on the summit of Mount Roberta (2454 metres).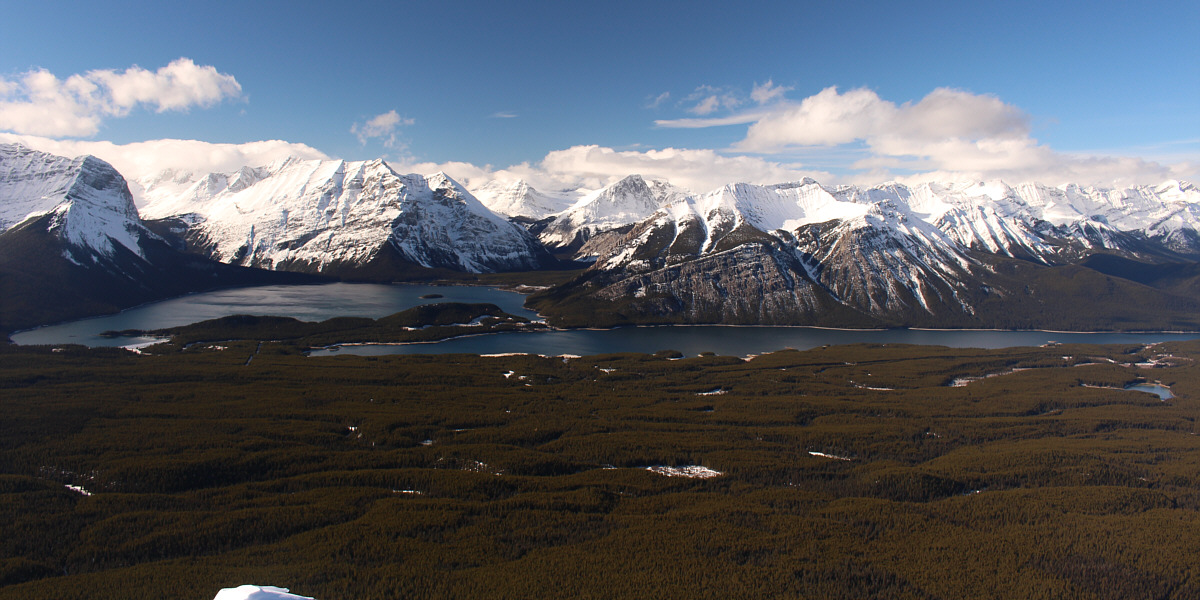 Upper and Lower Kananaskis Lakes attract the most attention to the west.
Gap Mountain (left) and Elpoca Mountain (right) dominate the views to the north.
Pocaterra Ridge stretches away to the southeast. Also visible are Mount Rae (left), Storm Mountain (left centre) and Mist Mountain (right centre).
Ali and Asieh use finger guns alongside the original Kanetrooper.

Photo courtesy of Ali Shariat

The Kanetrooper helps Zosia kill some stress.
The group returns to the false summit.
Here is a last look at Mount Roberta from the trailhead late in the day.
This grizzly bear is still fattening up by the side of the highway south of Fortress Junction.

Photo courtesy of Ali Shariat

Total Distance: ~5.5 kilometres
Round-Trip Time: 6 hours 14 minutes
Net Elevation Gain: 601 metres