BOU AVENUE
Shadow Lake Lodge
---
Braving frigid temperatures on 10 December 2016, Zosia Zgolak and I headed to Alberta's Banff National Park and skied to Shadow Lake Lodge via Redearth Creek trail. Though somewhat monotonous, the first 10 kilometres to the warden cabin was track-set and easy to ski. After a short break at the cabin, we backtracked for about 250 metres to the junction with the trail to Shadow Lake Lodge. Much to our dismay, this trail was snow-covered, and we had to break trail for the remaining 2.5 kilometres to Shadow Lake Lodge. The initial steep section beyond the junction is quite challenging for light touring skis, and we were not too proud to pick up our skis here and walk until the trail was reasonably level again. When we arrived at Shadow Lake Lodge, we were pleasantly surprised to see some sunshine and warmer temperatures. Unfortunately, the lateness of the day precluded a visit to Shadow Lake itself (about another 1.5 kilometres round-trip from the lodge), and we simply turned around and skied back to the trailhead.

After our ski, we stopped for a much-needed soak at the Banff Upper Hot Springs before driving to Canmore and checking into the Alpine Club of Canada Clubhouse for the night.

Zosia is full of enthusiasm despite the very cold temperatures at the trailhead.
Though devoid of scenic views, Redearth Creek trail has a charm of its own when under a blanket of snow.
Heading for the warden cabin, Zosia skis past the junction with the trail to Shadow Lake Lodge.
Zosia chats with another skier at the warden cabin.
Sonny does not quite make it up onto a snow-covered boardwalk.

Photo courtesy of Zosia Zgolak

Zosia arrives at Shadow Lake Lodge.
Zosia skis briefly into the meadow in front of Shadow Lake Lodge.
This is probably the kitchen building at Shadow Lake Lodge.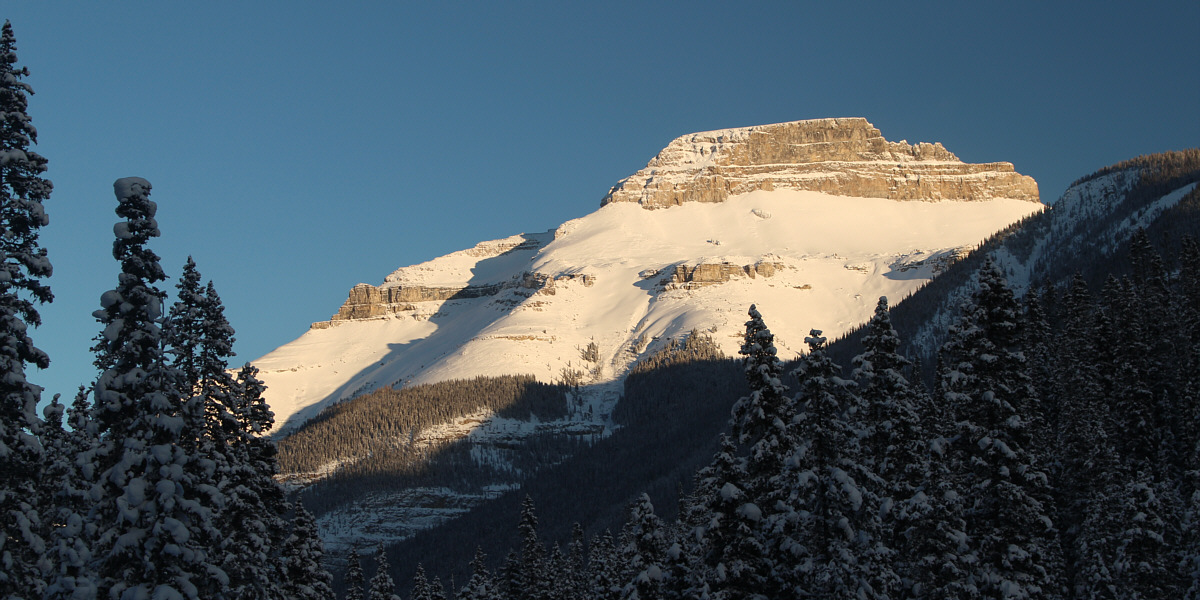 Pilot Mountain looks resplendent in the late day sun.
Total Distance: 27.1 kilometres
Total Time: 7 hours
Net Elevation Gain To Lodge: 428 metres