BOU AVENUE
Clouds Rest
---
After learning that we were too late this year to get a permit to hike up Half Dome in California's Yosemite National Park, Zosia Zgolak and I opted instead to hike up nearby Clouds Rest on 10 October 2017. Starting from the trailhead near the west end of Tenaya Lake, we followed the signed trail which crosses the lake's outlet creek and climbs up a low ridge to a junction with the trail to Sunset Lakes. Past the junction, the trail drops slightly and skirts around a small tarn before rising gently but steadily up the north ridge of Clouds Rest. Although the summit ridge feels airy, exposure is minimal, and the hiking is straightforward all the way to the top. The only disappointing aspect on this day was the haze in the air from nearby prescribed fires. Although it was hard to discern many of the surrounding distant peaks, there was no mistaking the iconic form of nearby Half Dome. After taking an extended break on the summit, Zosia and I retraced our steps back to the trailhead without incident. We subsequently enjoyed a nice dinner near the shores of Tenaya Lake before driving out of the park's west end to camp for the night.
Sonny is looking a bit cold as he starts along the trail to Clouds Rest.

Photo courtesy of Zosia Zgolak

Zosia passes to the left of some large rocks beside the trail. The summit of Clouds Rest is barely visible in the distance at far right.

Zosia climbs up some well-constructed steps on the way up a low ridge before the junction to Sunset Lakes.
Zosia descends the south side of the low ridge just past the junction to Sunset Lakes.
This unnamed tarn is located at about the halfway point of the hike.
The trees begin to thin out as Zosia approaches the summit block of Clouds Rest which is just visible behind the trees at far left.
Zosia gains the north ridge of the summit block.
View open up behind Zosia as she clears the last of the trees.
The final pull up to the summit feels a little airy.
Zosia and Sonny stand near the summit of Clouds Rest (3025 metres) with iconic Half Dome behind them.

Photo courtesy of Zosia Zgolak

Mount Hoffmann (left) and Tuolumne Peak (right of centre) are the most visible landmarks to the north.
Notable landmarks to the southeast include pointy Mount Clark and Merced River Gorge (bottom centre).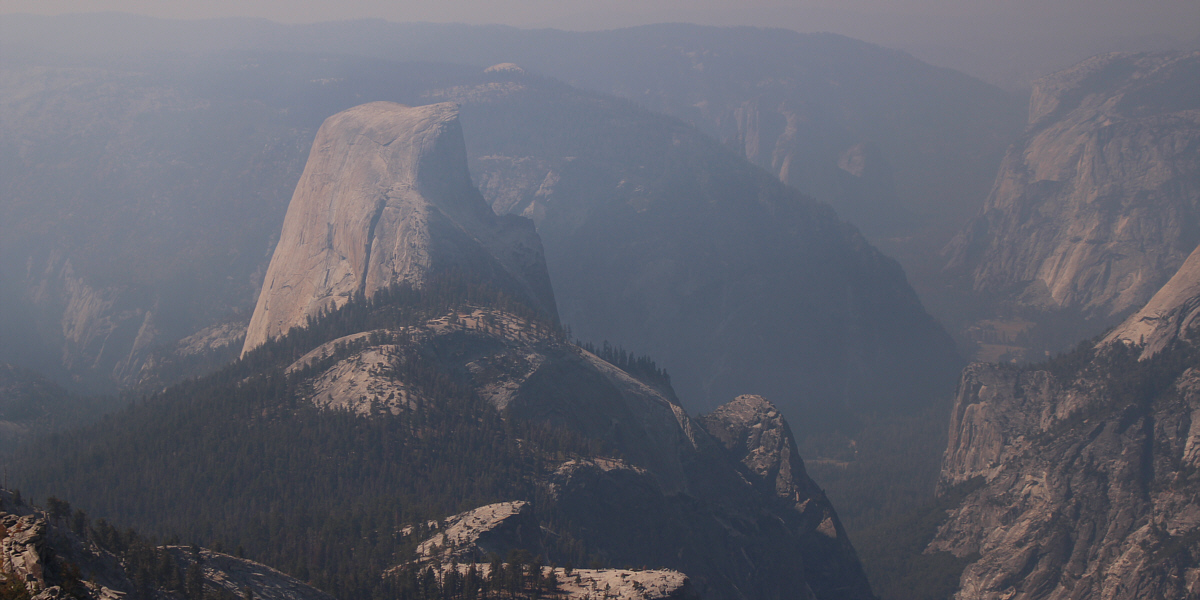 Half Dome and Yosemite Valley garner all the attention to the southwest. Sentinel Dome (small white cap) is also visible behind Half Dome.
| | |
| --- | --- |
| | Zosia leaves the summit to begin the long return trip. |
| | The west face of Sunrise Mountain looks brilliant in the afternoon sun. |
| | Tuolumne Peak stands out in this view from the north side of the low ridge near the Sunrise Lakes junction. |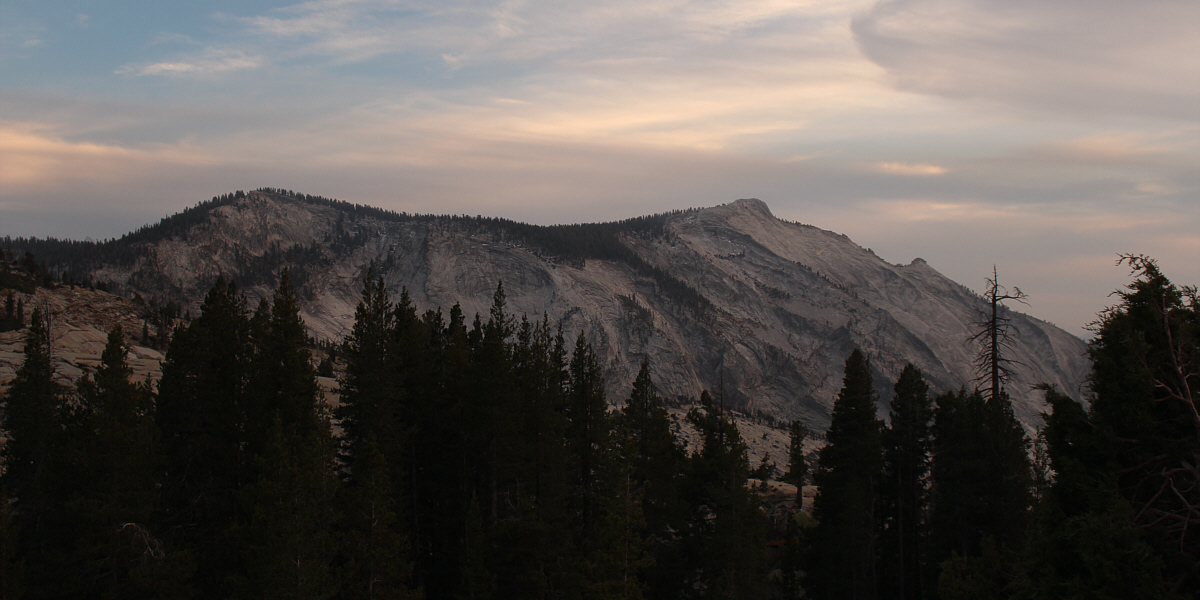 Here is a more comprehensive view of Clouds Rest from Highway 120.
Total Distance: 20.2 kilometres
Round-Trip Time: 7 hours 45 minutes
Total Elevation Gain: 937 metres