BOU AVENUE
Mount Hyak
---
Driving to Spokane, Washington from Seattle on 12 January 2017, Zosia Zgolak and I stopped at the ski resort in the Snoqualmie Pass area to ascend Mount Hyak. This modest peak is located within the Summit East section of the resort, and on this day, the chairlifts were not running which meant that backcountry users like us had full run of the area without having to worry too much about downhill traffic. Regardless, the resort's uphill travel policy is very accommodating to backcountry users. We encountered no difficulties going up or coming down via the resort's ski runs, and this turned out to be a ridiculously short trip. While it would have been nice to explore a bit further, we needed to hit the road and ensure that we checked into our hotel in Spokane early enough in order for Zosia to attend the opening session of an online course. With Mount Hyak under our belts, I am confident that we will return in the future for more ski touring in Snoqualmie Pass.

Zosia follows a groomed track heading to the right. Note the other backcountry skier skinning up the run to the left.
Zosia grinds her way up Creek Run.
Zosia follows a fresh up-track higher up the mountain.

Sonny passes a ski patrol cabin.

Photo courtesy of Zosia Zgolak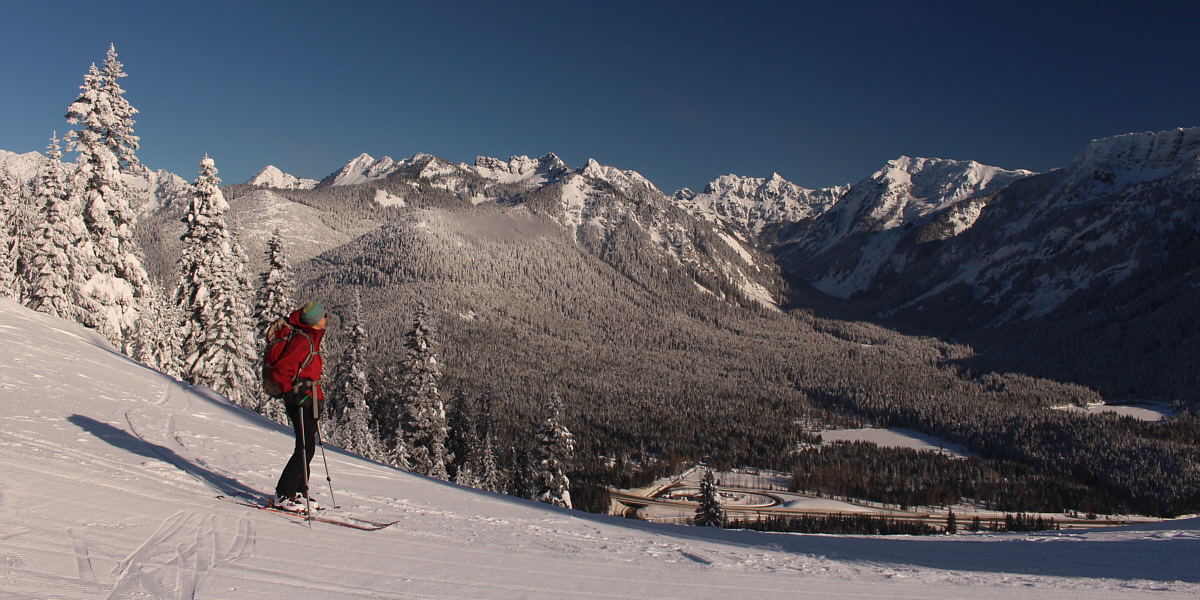 Across the highway to the northeast is Silver Creek basin.
| | |
| --- | --- |
| | Zosia arrives at the top of both the Hidden Valley chairlift and Mount Hyak (1148 metres). Visible beyond the mist is Mount Catherine. |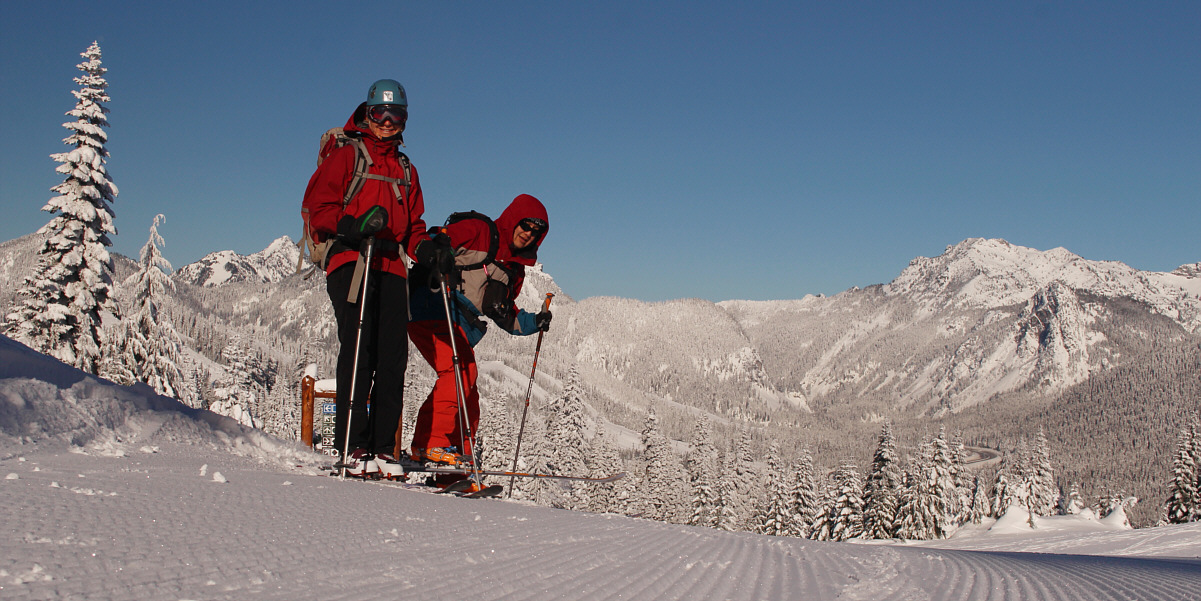 Zosia and Sonny prepare to ski back down. In the distance at right is Snoqualmie Mountain.
Zosia finds a bit of fresh powder on her way down.
Sonny rips down this easy slope.

Photo courtesy of Zosia Zgolak

Zosia arrives back at the East Base Area.
Total Distance: 6.1 kilometres
Round-Trip Time: 2 hours 14 minutes
Net Elevation Gain: 346 metres