BOU AVENUE
Rattlesnake Mountain
---
While staying for a few days in Kirkland, Washington, Zosia Zgolak and I visited Rattlesnake Ledge near the town of North Bend on 10 January 2017. Starting from the shores of Rattlesnake Lake, we hiked the well-maintained trail which leads to three successively higher viewpoints. The lowest of the viewpoints is the most scenic of the three, and not surprisingly, it is also the most popular. It is worth noting that the rocks of Rattlesnake Ledge are notoriously slippery in winter, and there have been some fatalities here in the past. Zosia and I also hiked to the two higher viewpoints, but one of them was too snowy to safely venture out on and the other did not grant views that were any better than what we could already see from the lowest viewpoint. With some extra time on our hands, we continued hiking all the way to East Peak, the highest point of Rattlesnake Mountain. Other than the quiet solitude of the forest and some extra exercise, there is little else to recommend about this monotonous extension. A telecommunications installation occupies the summit, and most of the upper mountain is shrouded in trees offering little in the way of views. After tagging the summit, we promptly retraced our steps and made it back down the mountain without incident.

A gnarled tree stands alone on the flats northeast of Rattlesnake Lake.

Photo courtesy of Zosia Zgolak

Rattlesnake Ledge is visible above the trees behind Zosia.
Mossy tree branches hang above the snowy trail.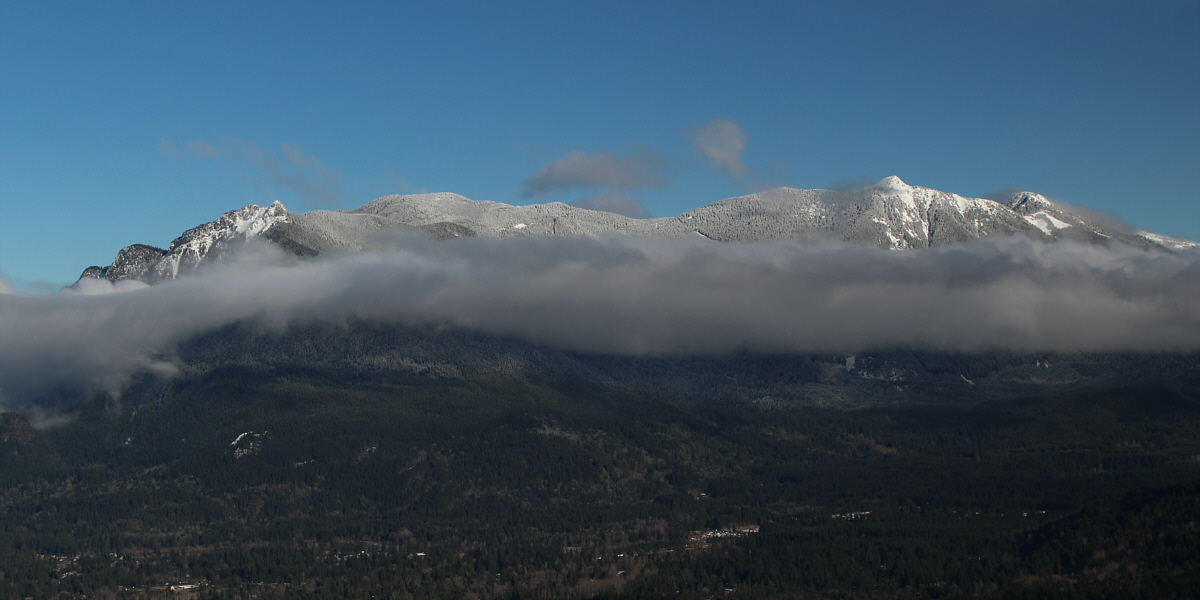 Mount Si (far left) and Mount Teneriffe are visible to the northeast from Rattlesnake Ledge.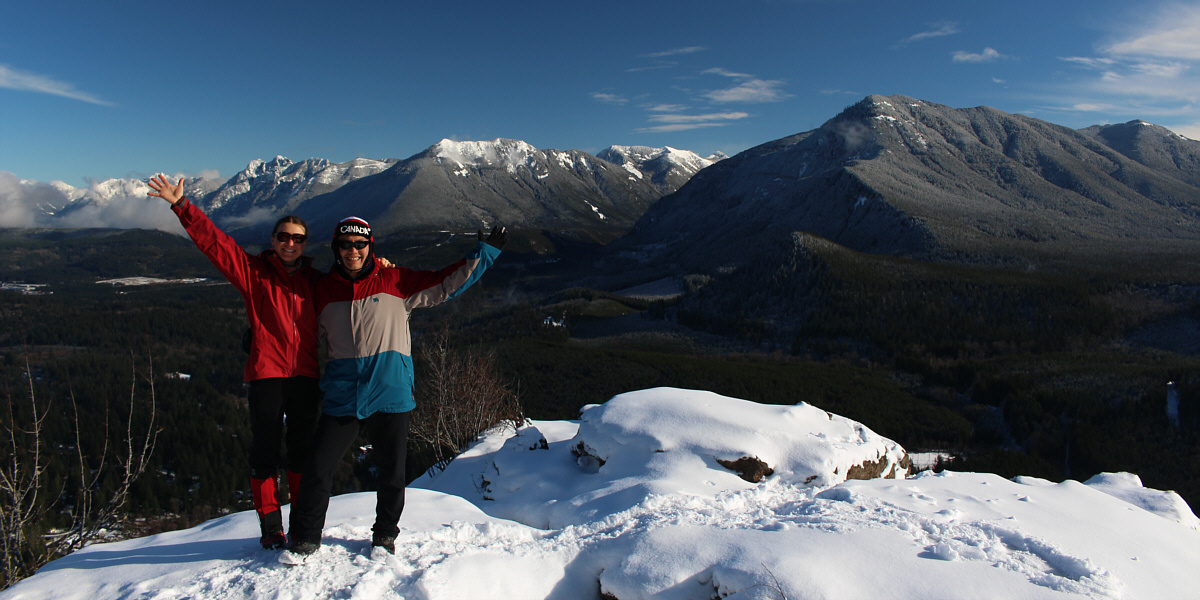 Zosia and Sonny stand on the lowest viewpoint of Rattlesnake Ledge (636 metres).
The two higher viewpoints are visible further up the ridge.
Sonny returns to the trail junction for the turnoff to the lowest viewpoint.

Photo courtesy of Zosia Zgolak

Sunbeams scatter between the trees of the forest.
Sonny stands on the highest viewpoint of Rattlesnake Ledge. Visible in the distance is Chester Morse Lake.

Photo courtesy of Zosia Zgolak

This is looking down on the two lower viewpoints (bottom right) from the highest viewpoint. A small sliver of Rattlesnake Lake is also visible below.
Zosia follows a snow-covered trail through the trees.
Zosia hikes deeper into the forest.
This is about as open as it gets on the summit ridge.
A large man-made tower occupies the summit (East Peak) of Rattlesnake Mountain (1072 metres).
Total Distance: 15.3 kilometres
Round-Trip Time: 5 hours 10 minutes
Net Elevation Gain to Ledge: 356 metres
Net Elevation Gain to East Peak: 792 metres