BOU AVENUE
San Francisco
---
On 12 October 2017, Zosia Zgolak and I spent the day visiting San Francisco, California. The morning did not start out well as we made the mistake of trying to enter the city from Oakland via the Bay Bridge during rush hour. Manned toll booths, multiple converging lanes and sheer overwhelming numbers of vehicles all contributed to traffic gridlock on an epic scale. Traffic snarls continued even after we crossed the bridge and entered the core of San Francisco, and at the end of it all, it took us about three hours to get from our hotel in Oakland to our parking lot in Chinatown (a 24-kilometre drive which should normally take about 40 minutes).

Things improved once we set off on foot, and we first stopped at a restaurant in Chinatown for a much-needed brunch. With our hunger satisfied, we walked to Coit Tower before heading down to Fisherman's Wharf where we spent the bulk of the day. Highlights included seeing the sea lions at Pier 39, visiting Musée Mécanique (free museum of old coin-op machines), and walking along Aquatic Park Pier. From there, we got a good workout hiking uphill to famous Lombard Street before heading back to Chinatown to pick up some Chinese bakery and our car. We subsequently drove to Fort Point for a closer look at the Golden Gate Bridge, and we rounded out our day by visiting historic Battery Godfrey on the west side of Presidio to witness the sunset over the Pacific Ocean. Unlike our hellish commute in the morning, we had no trouble driving north across the Golden Gate Bridge to conclude our whirlwind visit of San Francisco.
Coit Tower is 64 metres high and sits atop Telegraph Hill.
Zosia is entertained by a sea lion basking in the sun at Pier 39.
The sea lion keeps rolling about and never seems to get comfortable enough to lie still.

At Musée Mécanique, Sonny relives some of his fondest childhood memories playing this classic video game at a roller skating rink in Winnipeg, Manitoba.

Zosia tries out an arcade-style bowling alley.
Sonny is offended by the "Song of the Prairie" which is hinted at by the diorama of cowboys eating beans around a campfire.

Photo courtesy of Zosia Zgolak

A flock of pelicans fly over the waters of San Francisco Bay.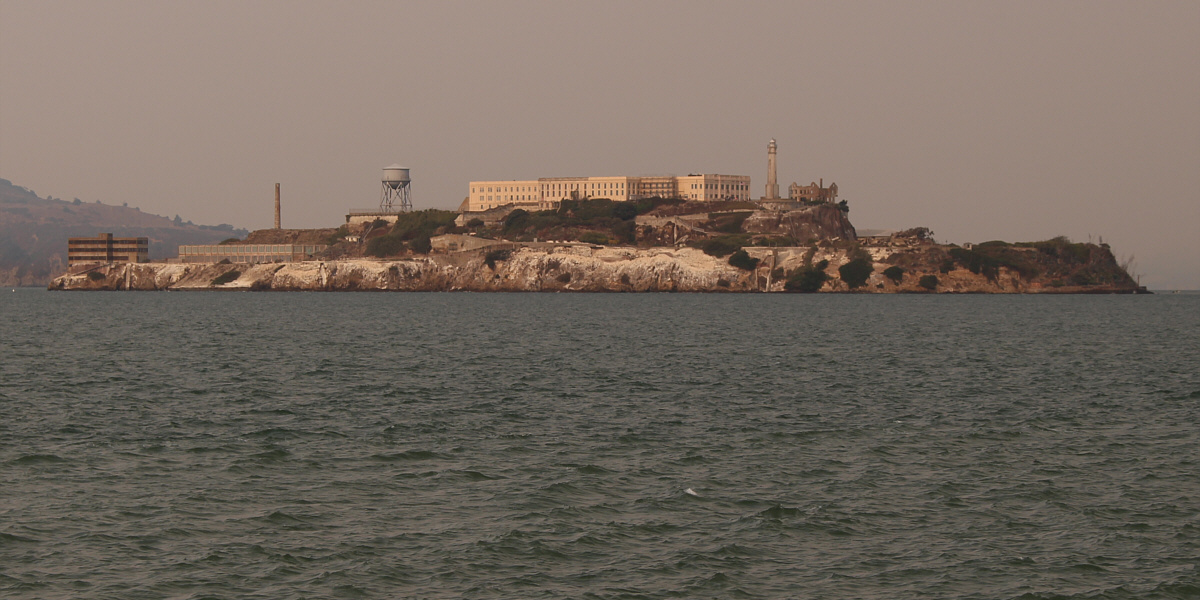 Alcatraz Island is one of San Francisco's most popular tourist attractions.
Sonny bends just like Aquatic Park Pier. Coit Tower can be seen at distant right.

Photo courtesy of Zosia Zgolak

Zosia enjoys a delicious crab sandwich at Fisherman's Wharf.

Photo courtesy of Zosia Zgolak

After a fairly strenuous climb from Fisherman's Wharf, Zosia arrives at Russian Hill and the top of the famous section of Lombard Street which is dubbed "the crookedest street in the world".
The intersection of Lombard Street and Leavenworth Street is a crazy zoo of tourists and cars at all hours of the day.
Here is the famous Golden Gate Bridge as viewed from Fort Point, a fortification that dates back to the American Civil War.
A supertanker approaches from the Pacific Ocean in this view from the bluffs near Battery Godfrey.
The Golden Gate Bridge glows in the late day sun. At left are the Marin Headlands.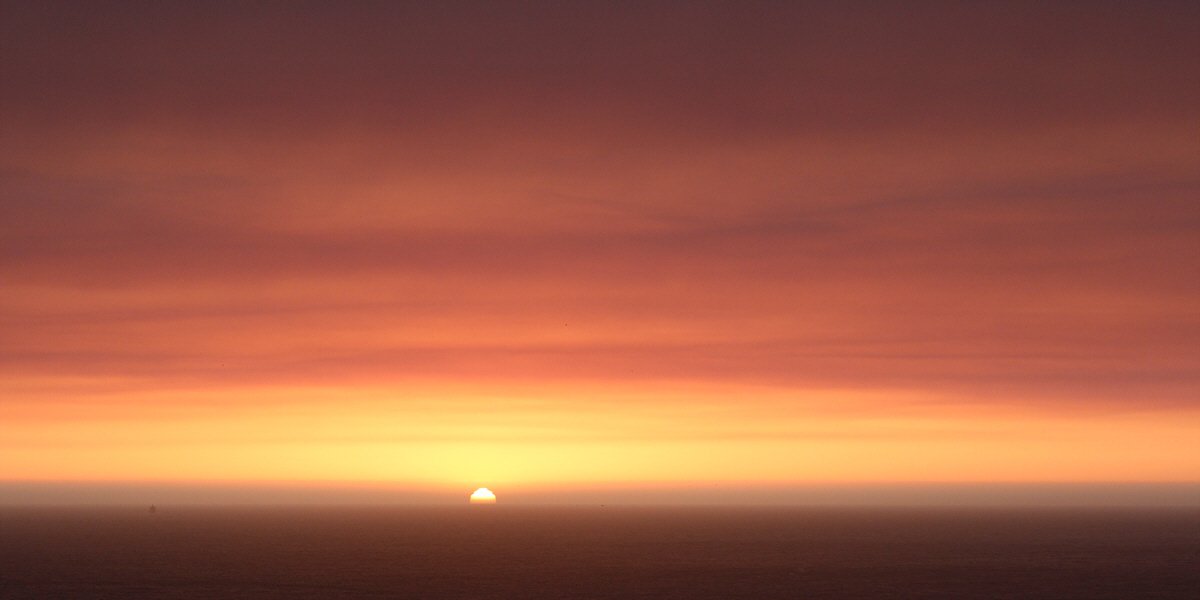 The sun sinks into the Pacific Ocean.
| | |
| --- | --- |
| | Sonny and Zosia pose in front of the Golden Gate Bridge just after sunset. |
| | After sunset, the grasses near Battery Godfrey are teeming with voles like this one. |
| | Some trees near Battery Godfrey are silhouetted against the colourful sky and ocean. |
| | Here is one last look at the Golden Gate Bridge. |