BOU AVENUE
Square (Mesa) Butte
---
Marta Wojnarowska, Zosia Zgolak and I had originally made plans to meet some friends for a hike in Crowsnest Pass on 30 April 2017, but when those plans fell through, we chose to switch our objective to Square (Mesa) Butte near Millarville, Alberta. In her Kananaskis Country Trail Guide, Gillean Daffern describes numerous routes of varying length which go over and around Square Butte, and Zosia suggested that it might be more interesting to not take the shortest and most direct route to the high point. Starting from the gated entrance to North Fork campground, we first muddled our way westward along the south side of Threepoint Creek using a combination of roads, trails, powerline rights-of-way and bushwhacking. Although there are some limited views along the creek, there is little else to recommend about this route. After emerging on the main road near Mesa Butte campground, we took to an obvious trail climbing up a ridge to the north. Keeping left at the junction with Curley Sands trail, we followed the main trail (look for orange markers which read "Mesa Grind") steadily up the ridge and dropped briefly into a dip before the last steep climb to the high point. After taking a break at the top, we wandered into the forest to the north with intentions of working our way down an alternate descent route described by Daffern, but we soon abandoned that plan mostly because there was not much there to hold our interest (ankle-deep post-holing in the trees with no views). Instead, we backtracked over the high point of Square Butte and returned to the aforementioned junction where we subsequently followed Curley Sands trail over another ridge before dropping back down to our starting point to end the hike.

| | |
| --- | --- |
| | Marta and Zosia are ready to start hiking. Square Butte is visible in the distance behind them. |
| | The hike along the south side of Threepoint Creek is mostly through unremarkable forest. |
| | Marta and Zosia hop a gate across a gas well road. The forested ridge ahead is part of the south end of Square Butte. |
| | Marta and Zosia hike the trail leading to the top of Square Butte. |
| | A clearing along the ridge grants this view of Death's Head (left), Bluerock Mountain (distant centre) and Allsmoke Mountain (far right). |
| | Zosia is about to descend into a dip just before the final climb up Square Butte. |
| | Trail markers such as this one point hikers in the right direction. |
| | Zosia and Marta grind their way to the top of Square Butte. |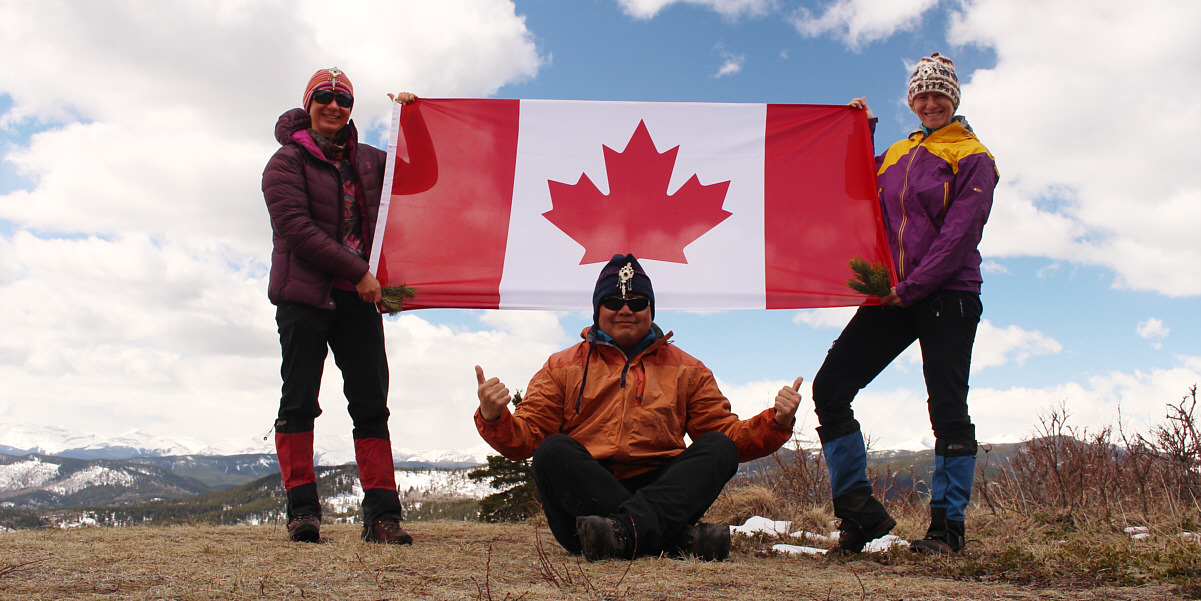 Zosia and Marta hold a Canadian Flag over Sonny's head on the high point of Square Butte (1685 metres).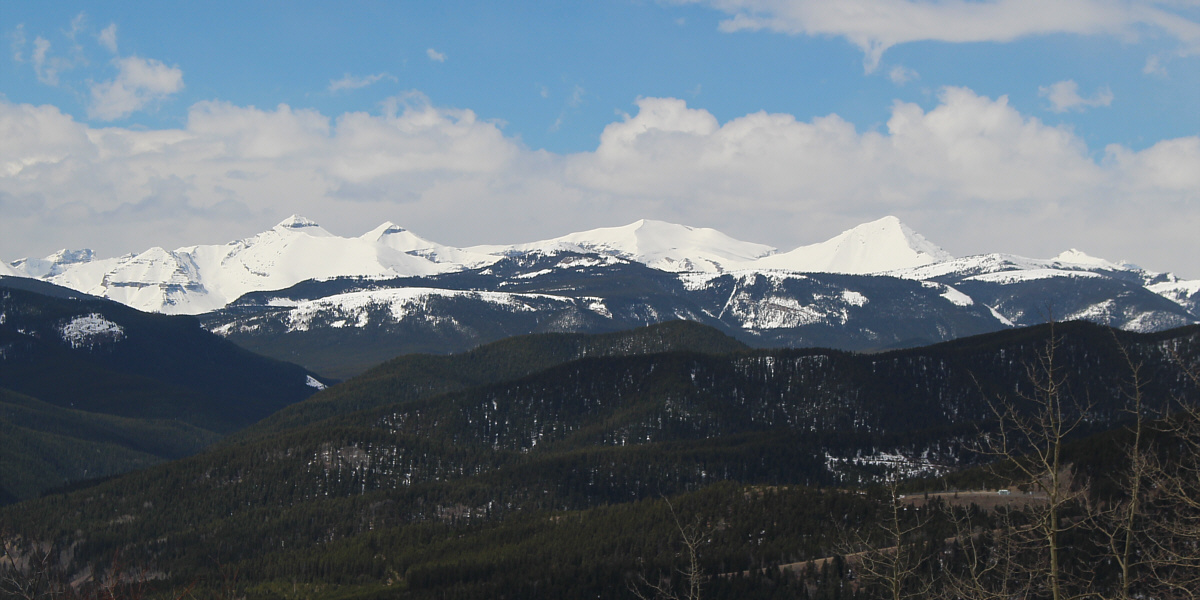 Most notable on the horizon to the west are Banded Peak, Outlaw Peak, Mount Cornwall, and Mount Glasgow.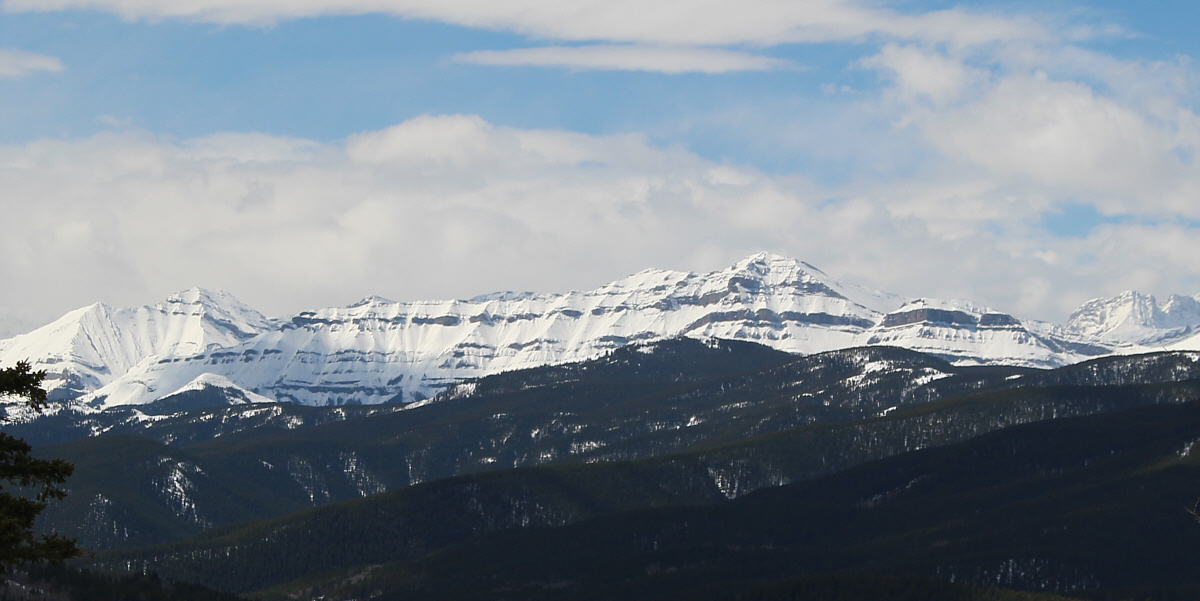 Bluerock Mountain is easily recognized to the southwest.
Zosia and Marta pose together on the high point of Square Butte.
Marta and Zosia prepare to descend from the high point of Square Butte.
The descent of the south ridge of Square Butte is just as scenic the second time around.
Marta and Zosia return via Curley Sands trail.
Zosia and Marta pose one last time for the camera before plunging down the slope behind them. Sonny's car is visible in the distance at centre.
Total Distance: 12.1 kilometres
Round-Trip Time: 6 hours 6 minutes
Total Elevation Gain: 568 metres