BOU AVENUE
Heart Hill
---
On a suggestion by Dinah Kruze, I hooked up with her for a short hike just southwest of Las Vegas, Nevada on 21 November 2018. Starting from Late Night Trailhead which is located along Highway 160 about 7.6 kilometres west of the junction with Highway 159, we were originally going to just hike along some of the established trails which are quite popular with mountain bikers. However, the lure of a low ridge nearby was too hard to resist, and we quickly abandoned the trails to ascend the easy slopes below the ridge's east end. Despite its low elevation, the ridge is unexpectedly scenic, and when we reached the high point a short distance to the west, we were quite surprised to find a summit register. No name was given for the ridge, but there was a heart drawn on the first page of the register. Furthermore, someone arranged some rocks into the shape of a heart on the ground beside the high point. Naturally, Dinah and I decided to dub the ridge "Heart Hill".

Feeling satisfied about claiming a summit, we promptly headed back to the trailhead via a slightly different route. No problems were encountered, and upon our return to the trailhead, we drove back into the city to find a restaurant for a well-deserved lunch.
| | |
| --- | --- |
| | Dinah starts off along one of the trails emanating from Late Night Trailhead, but she would soon leave it to head up the hill at left. |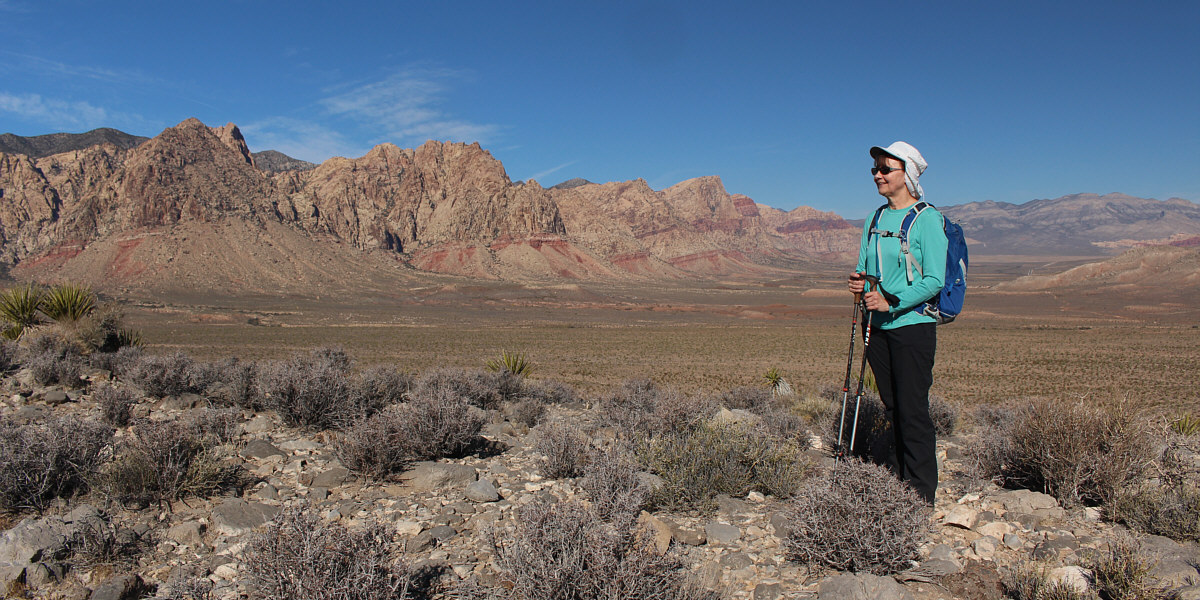 From the low ridge, Dinah is already treated to fine views of Black Velvet Peak (far left), Monument Peak (left) and Mount Wilson (right of centre).
| | |
| --- | --- |
| | The broad ridge continues to a high point at centre (in front of the rugged peaks in the background). |
| | Dinah approaches the high point of Heart Hill (left of centre). |
| | Sonny and Dinah sit on the high point of Heart Hill (1328 metres). |
| | A stony heart can be found near the high point. |
| | To the west is Hollow Rock Peak. |
| | Colourful Calico Hills stand out to the north. |
| | Blue Diamond Hill sits to the northeast. |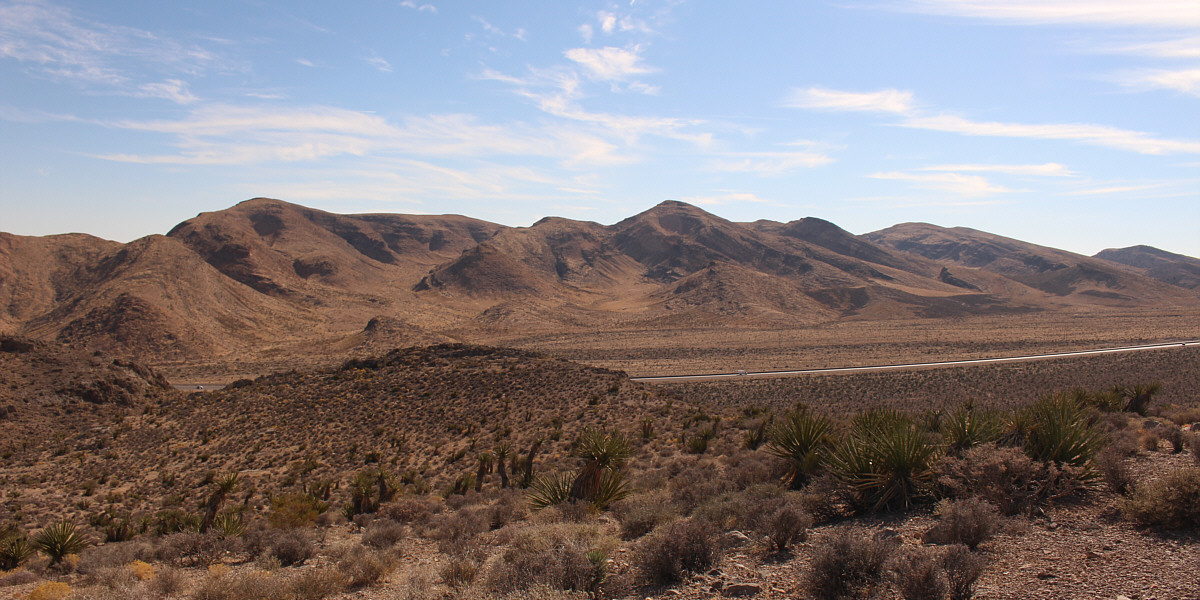 The Bird Spring Range stretches away to the south across Highway 160.
The south side of Heart Hill has some unexpectedly rugged cliffs.
Dinah passes some Joshua trees on her way back to the trailhead.
Total Distance: 2.9 kilometres
Round-Trip Time: 1 hour 59 minutes
Net Elevation Gain: 146 metres