BOU AVENUE
Lake Louise
---
Wrapping up the Family Day long weekend, Gail Molina, Gil Molina, Leslie Pryslak, Zosia Zgolak and I had made plans for a ski tour in the vicinity of Athabasca Falls in Alberta's Jasper National Park on 19 February 2018. When we arrived at Athabasca Falls parking lot that morning, the temperature was a bitterly cold -34°C! We had already endured some cold temperatures over the previous couple of days, but this was a bit too much even for my hardcore girlfriend, Zosia! We abandoned our ski plans and ventured out for a short walk to view Athabasca Falls. It was not long before we hustled back to the warmth of our cars, and at this point Leslie, Zosia and I parted ways with Gail and Gil.

Cold temperatures notwithstanding, the drive along the Icefields Parkway was spectacular on this day, and Leslie, Zosia and I stopped more than once to take photographs of the amazing scenery. By the time we reached Lake Louise in Banff National Park, the temperature had risen to a balmy -20°C, and we decided that it would be worth going for a quick ski on the lake. After parking my car, we skied to the back of the lake before returning to Chateau Lake Louise to look at some ice sculptures.

Just as we were about to depart, we ran into Zosia's Polish friend, Marta Heske, who was visiting Lake Louise with another friend and their respective children. We all subsequently went for lunch at Hostelling International (HI) Lake Louise Alpine Centre before heading home for good.
| | |
| --- | --- |
| | Athabasca Falls is mostly frozen on this day. In the background is Mount Kerkeslin. |
| | A motorist lost control of his vehicle on this stretch of highway not far from the Columbia Icefields. |
| | Zosia stands below the Weeping Wall along the Icefields Parkway. |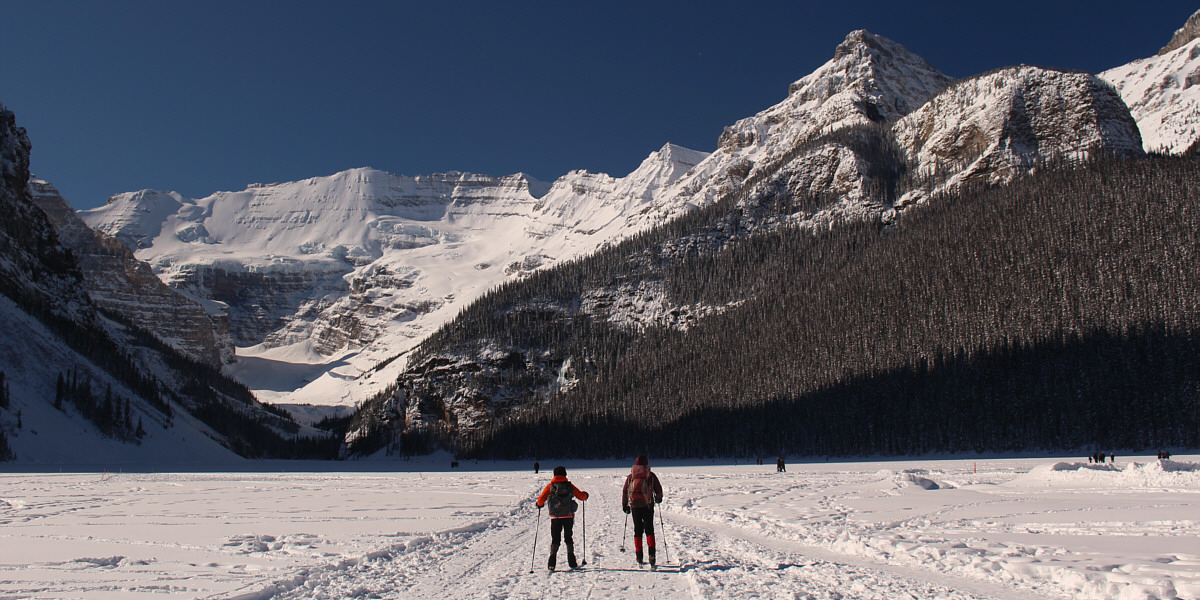 Leslie and Zosia ski out onto frozen Lake Louise.
Sonny, Zosia and Leslie pose for a photo in front of Chateau Lake Louise.

Photo courtesy of Leslie Pryslak

Leslie and Zosia approach the west end of Lake Louise. Mount Lefroy can be seen through the gap.
Zosia and Leslie stop below frozen Louise Falls. Note the ice climbers in the shadow.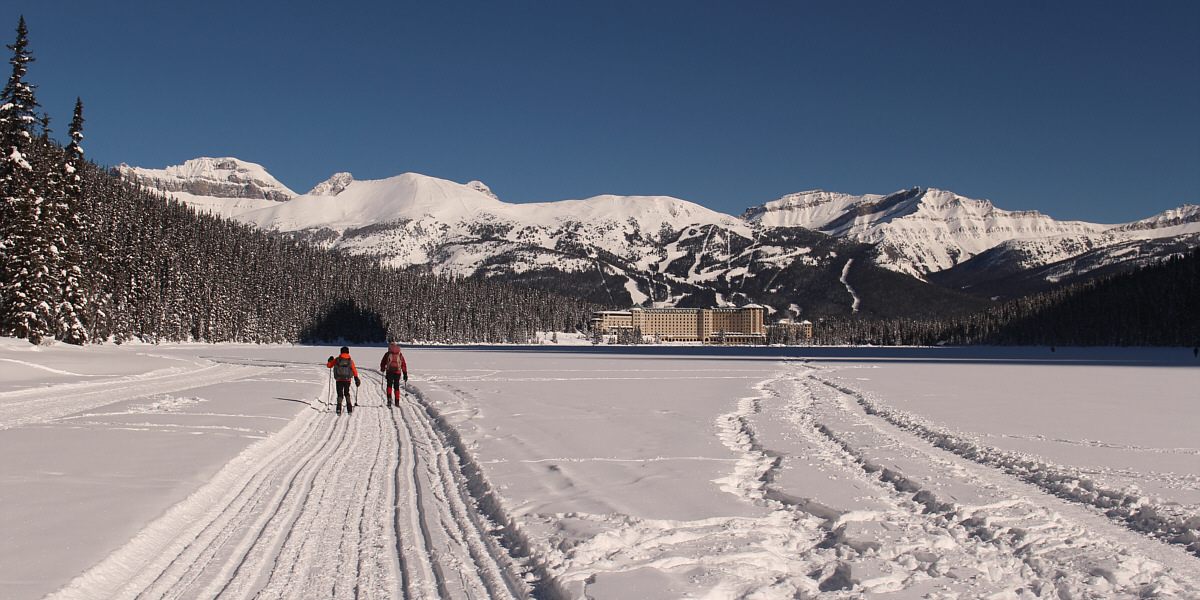 Leslie and Zosia head back across the frozen lake.
Zosia checks out one of the many ice sculptures in front of Chateau Lake Louise.
Lunch is served at HI Lake Louise Alpine Centre's cafeteria.

Photo courtesy of Zosia Zgolak