BOU AVENUE
Mount Kobau
---
Located 17 kilometres northwest of Osoyoos, British Columbia within South Okanagan Grasslands Protected Area, Mount Kobau is a very easy summit to tag given that a good road runs nearly all the way to the top. Unwilling to commit to a longer day of hiking due to possible rain in the weather forecast, Zosia Zgolak and I drove the road up Mount Kobau and took the short walk to the summit on 20 August 2020. The road to Mount Kobau is accessed via Highway 3 about 11 kilometres west of Osoyoos or 35 kilometres east of Keremeos. The gravel road, suitable for low-clearance 2WD vehicles, climbs roughly 1200 metres over 19 kilometres to a parking area with an outhouse. There are a number of hiking trails that emanate from the parking area including the one that leads to the summit. On this day, smoke from a wildfire near Penticton filled much of the valley below, but with clearer air at the top of Mount Kobau, we were able to still enjoy some far-reaching views. After having our fill of smoky sights, we returned to the parking lot and drove back to the main highway en route to our next adventure.
The road up Mount Kobau is long but well-maintained.

Photo courtesy of Zosia Zgolak

The actual summit of Mount Kobau is behind Zosia in this view from the parking area. The trail to the summit is about 660 metres long with about 30 metres of elevation gain.
Fireweed can be found along the short trail to the summit.
Sonny and Zosia stand on the summit of Mount Kobau (1873 metres).
Zosia relaxes on a bench near the summit as wildfire smoke fills the valley below nearly obscuring Osoyoos Lake at right. Above the smoke on the left horizon is Baldy Mountain.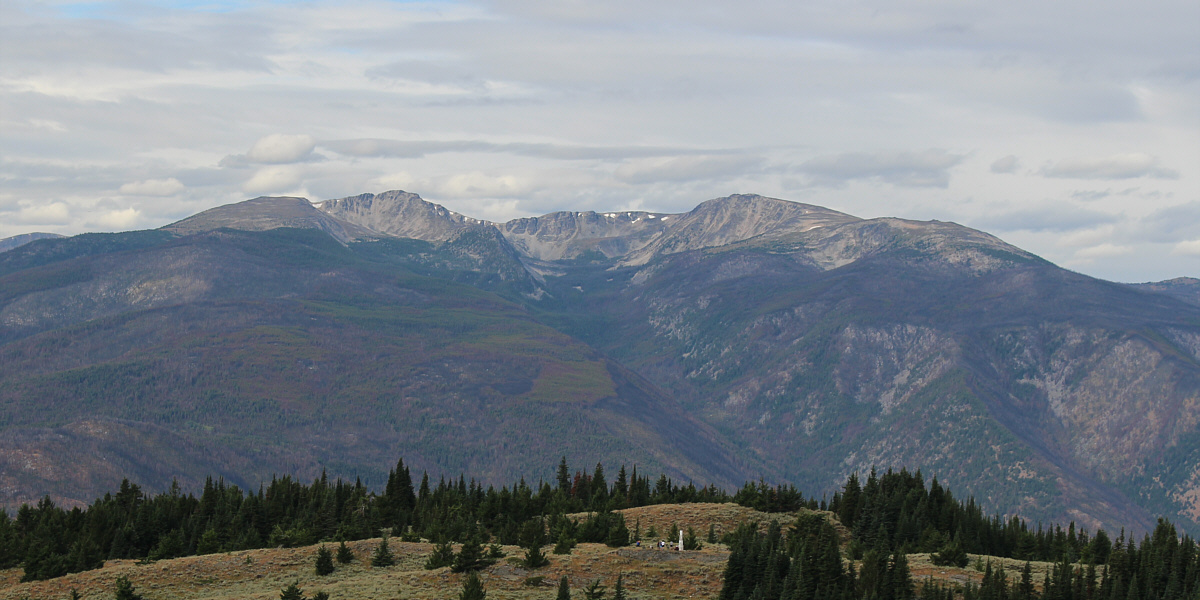 Some other hikers can be seen beside a white monolith which is along the nearby Chopaka Lookout Loop trail. Commanding the western backdrop is Snowy Mountain.