BOU AVENUE
Stimson Creek Hills
---
After the end of a recent cold snap, Dinah Kruze, Bob Spirko and I were eager to get out for a hike on 8 March 2014. Because of high avalanche danger in the mountains, Bob chose a conservative objective for us--a group of unnamed hills near Stimson Creek at the southern end of Alberta's Kananaskis Country. Starting from a roadside information kiosk along Highway 532, we donned snowshoes and hopped over a short barbed wire fence before heading up a treed slope. We climbed a succession of unremarkable high points trending in a northwestern direction before dropping down into Stimson Creek for our return trip. Snow conditions were a bit of a mixed bag on this day with everything from bare ground to deep, sugary powder, but I nevertheless found the snowshoeing to be generally easy. Although there is little to recommend about this trip in terms of scenery, I still enjoyed the moderate exercise and the great company.

Be sure to check out Bob's trip report here.

| | |
| --- | --- |
| | Dinah and Bob gear up in front of an information kiosk. They would subsequently head for the hills in the background. |
| | Bob and Dinah head up through the trees. |
| | Dinah and Bob follow a fence line to the first high point of the day. |
| | Dinah watches as Bob triumphantly raises his trekking poles on the first high point of the day. |
| | Bob breaks trail through deeper snow as he climbs the next hill. |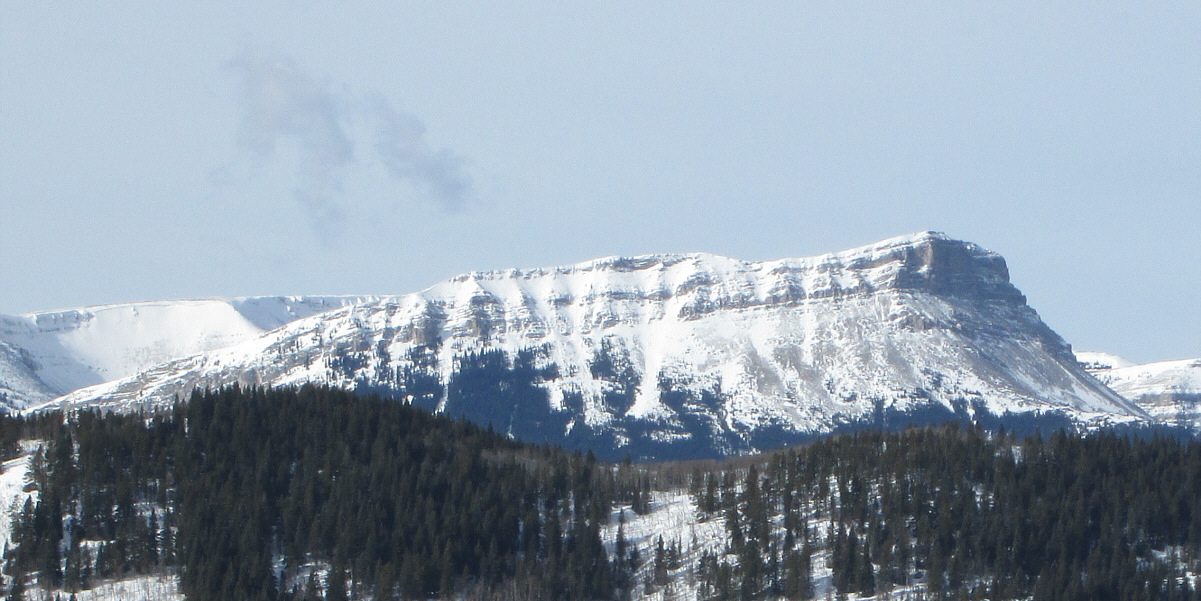 A clearing affords this view of Sentinel Peak to the west.
| | |
| --- | --- |
| | Snow is lacking on many slopes in the area. |
| | Dinah and Bob climb up yet another steep slope. |
| | At a clearing, Bob contemplates where to go next. Mount Burke is visible in the distance. |
| | Dinah and Bob decide that this is the last high point of the day. |
| | Dinah descends a broad ridge. |
| | Sonny takes a "selfie" during a short pause on the return trip. |
| | Dinah descends through the trees. |
| | Dinah hikes the rest of the way out Stimson Creek without wearing her snowshoes. |
| | Some yahoos practice skeet shooting beside the highway. |