BOU AVENUE
Greenhill Ridge
---
On 7 March 2015, I joined Dinah Kruze and Bob Spirko for a hike up Greenhill Ridge on the outskirts of Blairmore, Alberta. The hike is described in the guidebook, Hiking the Historic Crowsnest Pass by Jane Ross & William Tracy. Another good reference can be found at the website of Connie Biggart and Chris Doering (B&D) although they took a slightly different approach than us. We essentially followed a series of old roads crisscrossing up the west side of Greenhill Ridge and finished on yet another road which runs up to the partially-treed high point. Private land in the vicinity somewhat complicates navigation in certain areas. This was evident on our return trip when we tried to take a short cut by descending the crest of the south ridge only to be stopped by a barbed-wire fence and a "No Trespassing" sign. In retrospect, I doubt if anyone really cares about hikers tramping along the dirt tracks here, and I believe B&D had ascended the south ridge in its entirety including going through the so-called private land. Still, we respected the sign and simply followed the fence line down to the road on which we initially came. Thankfully, the terrain is generally open and not too steep. On our way out, Bob and I investigated one of the many abandoned mining buildings in the area. These historic buildings are fascinating in their own right, but it is always advisable to exercise some caution before entering any of them.

Greenhill Ridge is a pretty short trip, and we could have made it even shorter had we driven further along the Grassy Mountain access road instead of starting the hike near the main highway. In any case, it was still a fun outing, and the mild weather had us thinking about spring and the promise of longer hikes to come.

Be sure to check out Bob's trip report here.

| | |
| --- | --- |
| | Bob and Dinah walk by one of the many abandoned mining buildings in the area. This building houses hoisting machinery. |
| | Crowsnest Mountain comes into view as Bob and Dinah continue along the road. |
| | Dinah leaves the road and marches up a dirt track. |
| | Dinah and Bob investigate an unworldly blue artifact on the ground. |
| | Here are the remains of a mine site on Greenhill Ridge. |
| | Bob and Dinah hike up another old road. Behind them is Bluff Mountain. |
| | Bob and Dinah continue up the road past a stand of aspen trees. |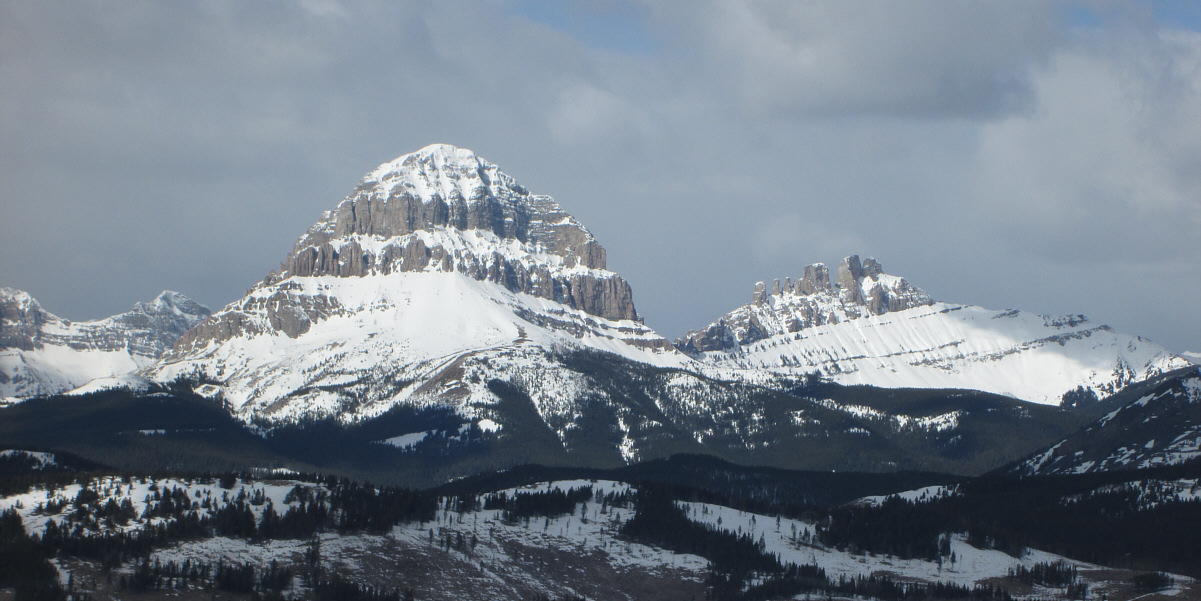 Crowsnest Mountain and Seven Sisters Mountain are visible to the northwest.
| | |
| --- | --- |
| | Bob, Dinah and Sonny share a laugh on the 1780-metre high point of Greenhill Ridge. |
| | Turtle Mountain dominates the view to the south. |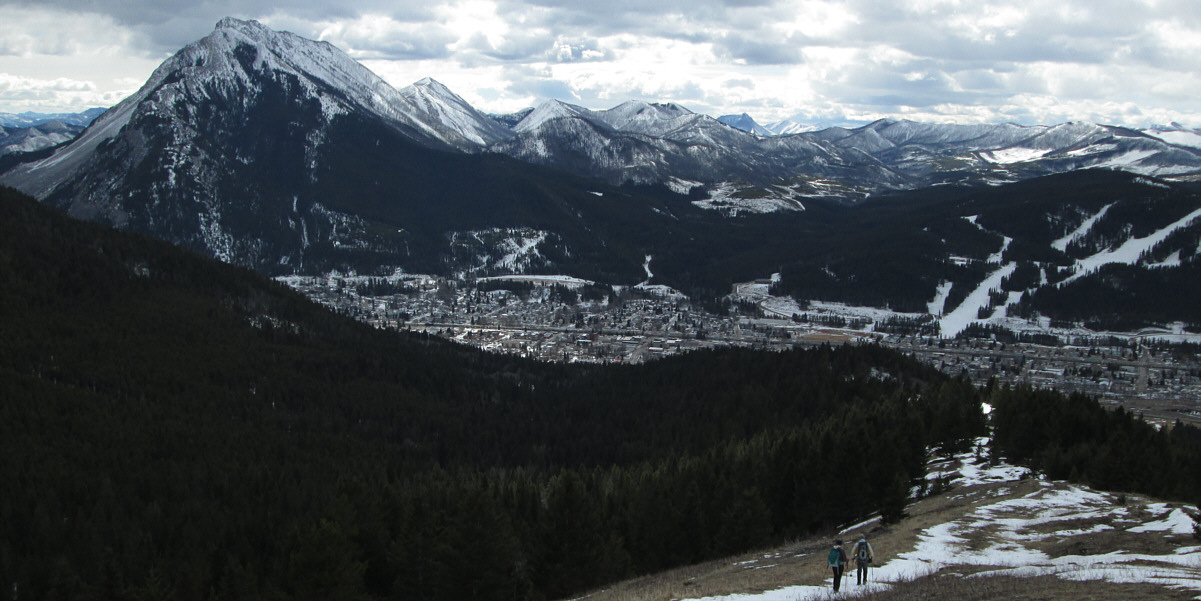 Dinah and Bob descend the south ridge. At centre is the town of Blairmore while at right is Pass Powderkeg Ski Resort.
A skunk roams the open hillside.
Bob and Dinah pass by the same hoist building on the way out.
Bob operates the hoist machinery.
Total Distance: 7.5 kilometres
Round-Trip Time: 3 hours 39 minutes
Net Elevation Gain: 469 metres