BOU AVENUE
Valley Of The Five Lakes
---
On 10 April 2016, the last day of our 4-day visit to Alberta's Jasper National Park, Kathleen Gallagher, Zosia Zgolak and I hiked a loop in the Valley Of The Five Lakes. This was a pleasant way to wind down our trip before the long drive back to Calgary. I want to thank both of my hiking companions for their awesome company which made all the difference on this trip.
| | |
| --- | --- |
| | Zosia studies the map at the trailhead. |
| | Zosia and Kathleen cross a long boardwalk over a marshy stream. |
| | A white-tailed deer is fixated on Kathleen (out of photo to right). |
| | Mount Edith Cavell (left) rises above an intervening ridge. |
| | This frozen pond is not one of the "Five Lakes". |
| | Sonny holds up a piece of ice from the frozen pond. |
| | First Lake is remarkably clear with a nice turquoise tint. |
| | Second Lake is a bit of a disappointment. |
| | Zosia, Sonny and Kathleen pose on the red chairs found between Third and Fourth Lakes. |
| | Third Lake is still frozen on this day. |
| | Fourth Lake is also mostly frozen. |
| | Zosia and Kathleen take photographs from the northwest shore of Fifth Lake. |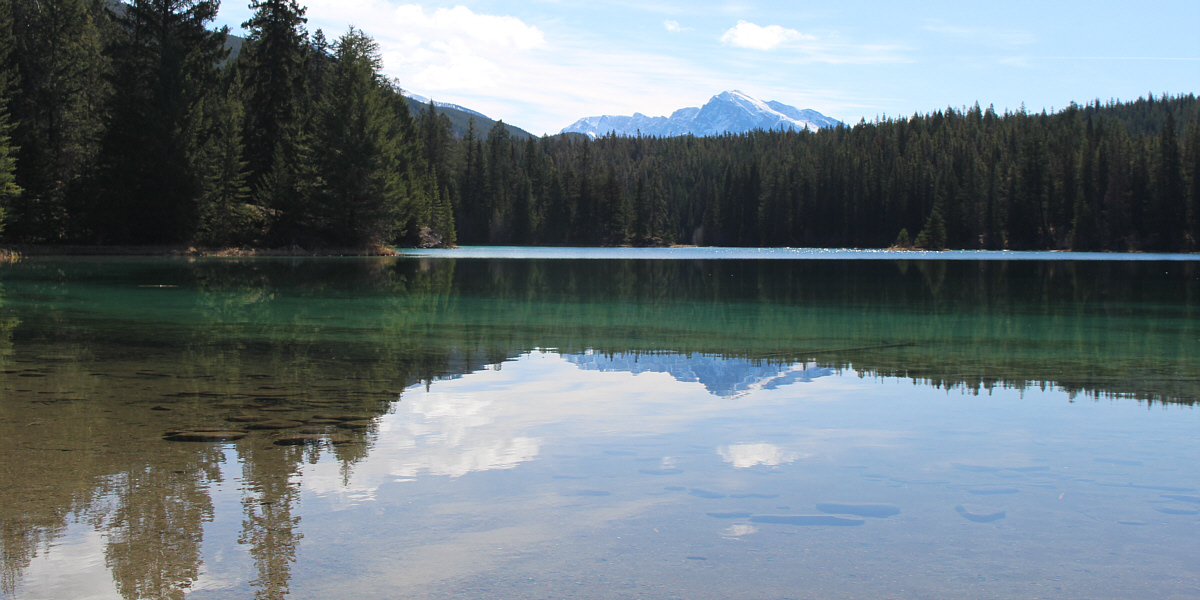 Here is a more comprehensive view of Fifth Lake.
Total Distance: 8.9 kilometres
Round-Trip Time: 3 hours 4 minutes
Total Elevation Gain: 282 metres