BOU AVENUE
Island Ridge
---
Island Ridge is an easily overlooked forested bump located just south of Highway 3 on the Alberta side of the provincial border at Crowsnest Pass. Dave McMurray's snowshoe ascent was the inspiration for an aborted attempt by Zora Knezevic, Dinah Kruze, Bob Spirko and me at climbing Island Ridge's northeast aspect on 30 January 2016. On that day, we were stymied by deep snow on the upper part of the ridge.

| | |
| --- | --- |
| | Dinah trudges through deep snow on the northeast slopes of Island Ridge. |
While Dinah and Bob would complete a traverse of Island Ridge later that summer, I would not return for another attempt until 30 June 2017. On this day, Zosia Zgolak and I were heading to Cranbrook, British Columbia for the Canada Day long weekend and decided to break up our drive with a quick hike up Island Ridge. Short on time, we opted to take the most direct route to the top via the south ridge just as McMurray had done, but unlike his trip, we had the advantage of being able to drive to the south end of Island Ridge along Coal Road. Where the road begins to veer away from the south end of Island Ridge, there is an old blank sign board nailed to a tree. We started hiking from here, and although we could find no obvious trail, we simply headed up the path of least resistance through the light bush. We were soon ascending open grassy slopes, and before Zosia could even break a sweat, we were already at the high point. After having our fill of the panoramic views from the top, we headed back down the south ridge and even managed to follow a steep but well-beaten path all the way back to the bottom. This path actually emerges from the forest right behind the old blank sign board, but it is rather difficult to spot from the road due to the thick undergrowth. With this short diversion complete, Zosia and I drove back out Coal Road to Highway 3 and resumed our journey to Cranbrook.

| | |
| --- | --- |
| | Zosia hikes through a forest of aspen trees on her way up the south ridge. |
| | Zosia breaks out of the trees on the south ridge. In the distance is Tent Mountain. |
| | The south ridge presents no challenges on this day. |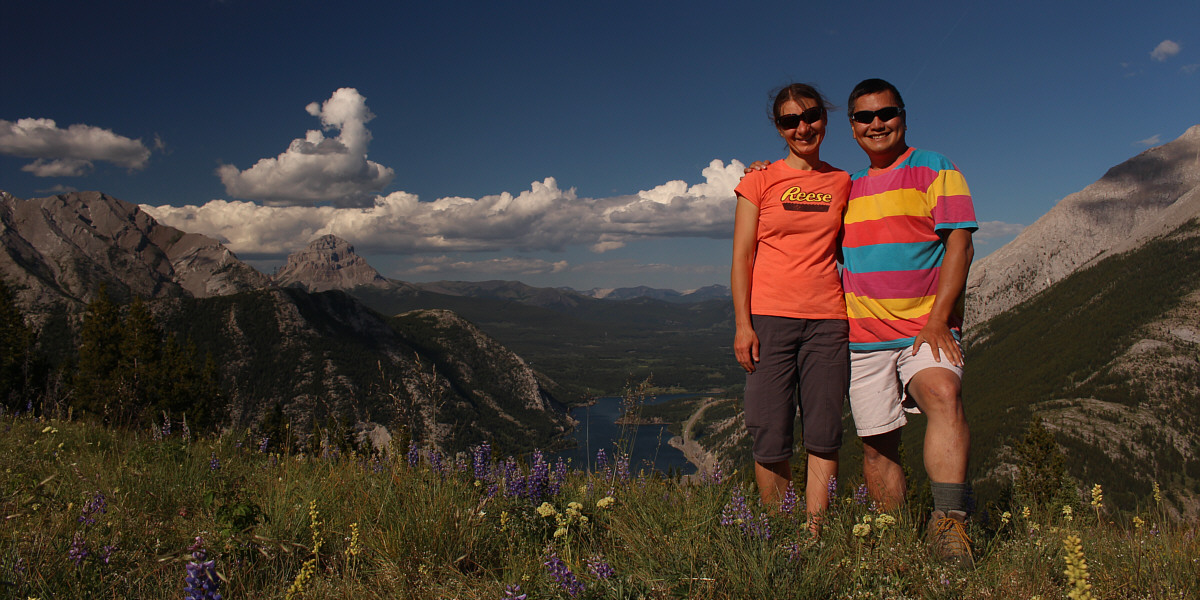 Zosia and Sonny stand near the high point of Island Ridge (1814 metres).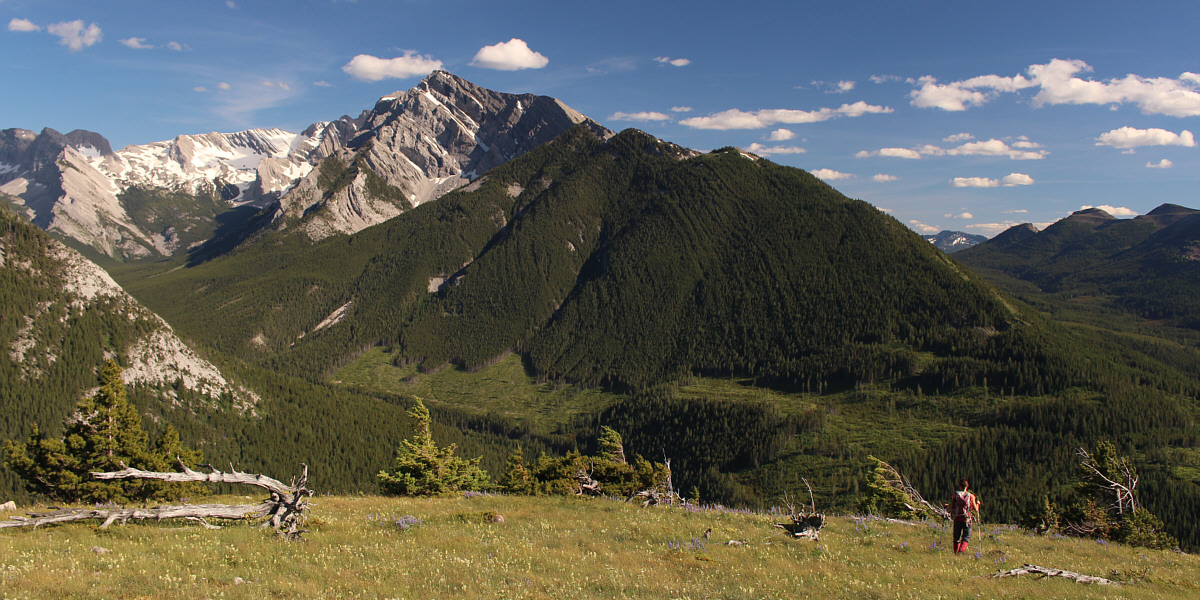 Here is a more comprehensive view of Mount Ptolemy's northwest ridge.
Total Distance: 2.6 kilometres
Round-Trip Time: 1 hour 36 minutes
Net Elevation Gain: 373 metres