BOU AVENUE
Allison-Chinook Cross-Country Ski Area
---
On our way home from British Columbia, Zosia Zgolak and I visited Allison-Chinook Cross-Country Ski Area on 5 January 2019. Located about 7 kilometres northwest of Coleman, Alberta, this somewhat obscure network of cross-country ski trails is maintained by the Crowsnest Nordic Ski Club and offers over 30 kilometres of groomed and track-set trails for all levels of ability. Access is via Allison Creek Road, and the parking area is about 4 kilometres north of the turnoff from Highway 3. Given recent warm temperatures in the vicinity, I was pleasantly surprised at how good the snow conditions were on this day. Zosia and I essentially skied a big counter-clockwise loop which included trails with descriptive names such as Mainline, Camp, Hiking, Cutline and Choker. Although there were a lot of cars in the parking area, the trails were far from busy, and it felt like Zosia and I had the whole place to ourselves. As such, this short outing was a most pleasant one for us and a great way to wrap up our week-long, post-Christmas road trip.
| | |
| --- | --- |
| | Zosia tries to imitate the skiers on the signs above the map. |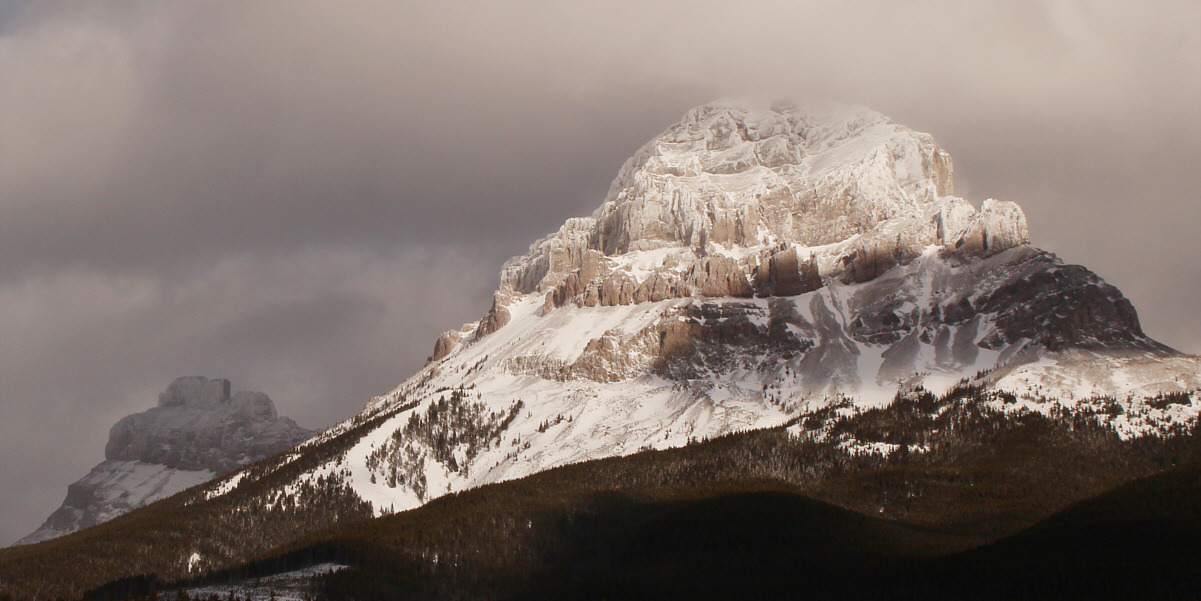 Crowsnest Mountain dominates the view northeast of Chinook Lake. At left is Seven Sisters Mountain.
Given recent warm and wet weather in the area, snow conditions are surprisingly good here on this day.

Photo courtesy of Zosia Zgolak

Zosia climbs a hill along the trail known as "Hiking".
Zosia arrives at a shelter in the northwest corner of the trail network. There is also a convenient toilet behind the shelter.
Sonny relaxes on a bench near the shelter.

Photo courtesy of Zosia Zgolak

The snow-covered trees add to the enchantment of skiing here.

Zosia makes a perfect herringbone pattern as she climbs up a steep hill.
Sonny is pleased to see some sunshine while skiing along the trail known as "Cutline".

Photo courtesy of Zosia Zgolak

Zosia enjoys a nice downhill run on the trail known as "Choker".
Total Distance: 7.9 kilometres
Round-Trip Time: 2 hours 18 minutes
Cumulative Elevation Gain: 313 metres