BOU AVENUE
Banff Springs Golf Course
---
Zosia Zgolak and I went to Banff Springs Golf Course in Alberta's Banff National Park on 11 January 2020 to do some easy cross-country skiing ahead of an impending cold snap. Starting from the bridge south of Bow Falls (end of public access along River Avenue during winter), we headed east and more or less stayed on the golf course access road in order to avoid breaking trail through the somewhat cruddy snow on the fairways. Following a trio of ice climbers who were heading for Professor Falls, we eventually reached the Rundle Riverside trailhead at the east end of the golf course. Although we briefly tried skiing toward Canmore Nordic Centre, the heavy foot traffic here made the trail almost unskiable, and we eventually gave up and turned around. Instead, we completed a big loop by returning along the fairways and cart paths near the Bow River. Overall, this was a relatively stress-free outing for us, and I was a little surprised that, except for a herd of elk, we had the whole golf course to ourselves. In my opinion, the course is a great place for beginner cross-country skiers to try out the sport as there are no hills of any significance. The views of the surrounding mountains are a bonus too. Perhaps someday if I save up enough money, I may even return here with clubs and play a round of golf!
| | |
| --- | --- |
| | Zosia skis along a road at Banff Springs Golf Course. Behind her are Tunnel Mountain and Cascade Mountain. |
| | Mount Aylmer is visible in the distance as Zosia continues up the road. |
| | From the golf course, it is easy to understand why Tunnel Mountain is known as "Sleeping Buffalo" by the indigenous Stoney people. |
| | Zosia finds some old ski tracks to follow beside the road. Visible at left are Mount Inglismaldie and Mount Girouard. |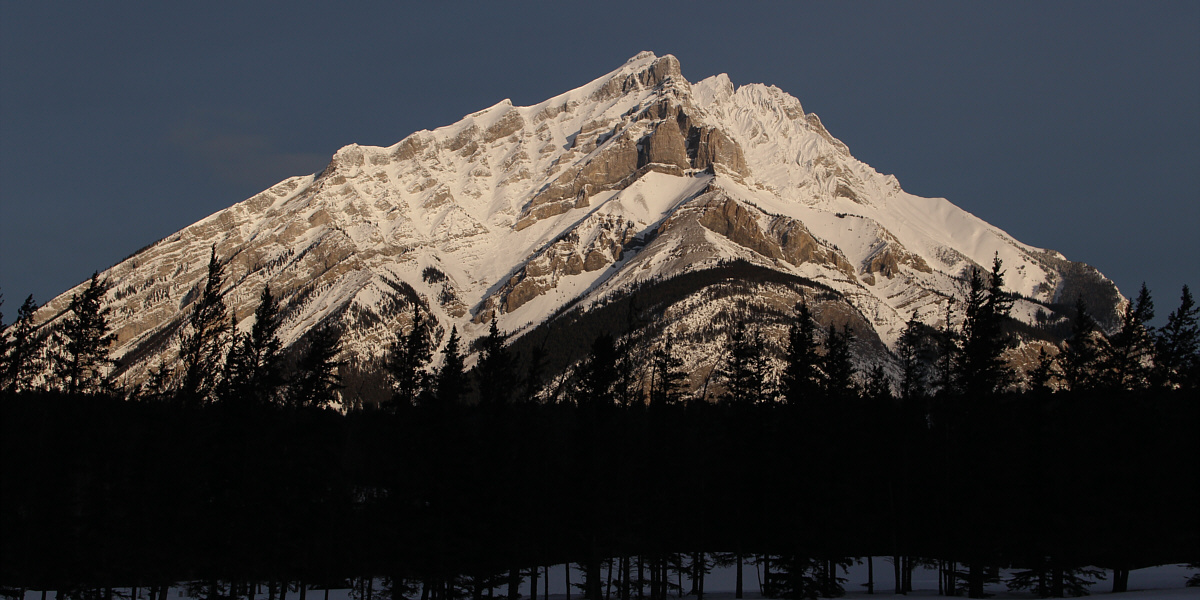 Cascade Mountain looks brilliant in the morning sun.
A herd of elk pause while crossing the road.
Zosia stops near the tee box of Hole #9 (Jinx).
Zosia is on the homestretch with Sulphur Mountain in the background.
Total Distance: 11.0 kilometres
Round-Trip Time: 3 hours 45 minutes