BOU AVENUE
Bluerock Knob
---
On 25 November 2017, Gail Molina, Gil Molina, Ali Shariat, Zosia Zgolak and I hiked up Bluerock Knob in the Sheep River valley of Alberta's Kananaskis Country. The hike is referred to as "The Knob" in Gillean Daffern's Kananaskis Country Trail Guide, but Bob Spirko named it "Bluerock Knob" in his trip report. Starting from the highway, we walked into Bluerock campground which was closed for the season. While Daffern describes a trail starting behind campsite #18, we entered the forest behind campsite #17 and simply bushwhacked up the steep slope until we gained the ridge above. From there, the grade eases and we followed the forested ridge westward until we broke out of the trees completely just before the top. A short plod and easy scramble had us on the high point of Bluerock Knob. After stopping for a quick snack, we retraced our steps more or less along the ridge before dropping back down to the campground and walking out to the highway. Despite its lowly stature, Bluerock Knob makes for a nice shoulder-season objective especially during the short days of November just before the seasonal closure of the highway.

The group enters Bluerock Campground which is closed for the season.
The group passes through campsite #17 and heads into the forest.
The group takes a break on an open slope after a stiff climb.

Photo courtesy of Gil Molina

A break in the trees along the ridge allows everyone to take photographs of the many eastern outliers of Mount Burns.
Gil encounters ankle-deep snow on the ridge.
Bluerock Knob finally comes into view.

Photo courtesy of Zosia Zgolak

Here is a closer look at Bluerock Knob.
Gil hikes up the last stretch before the top.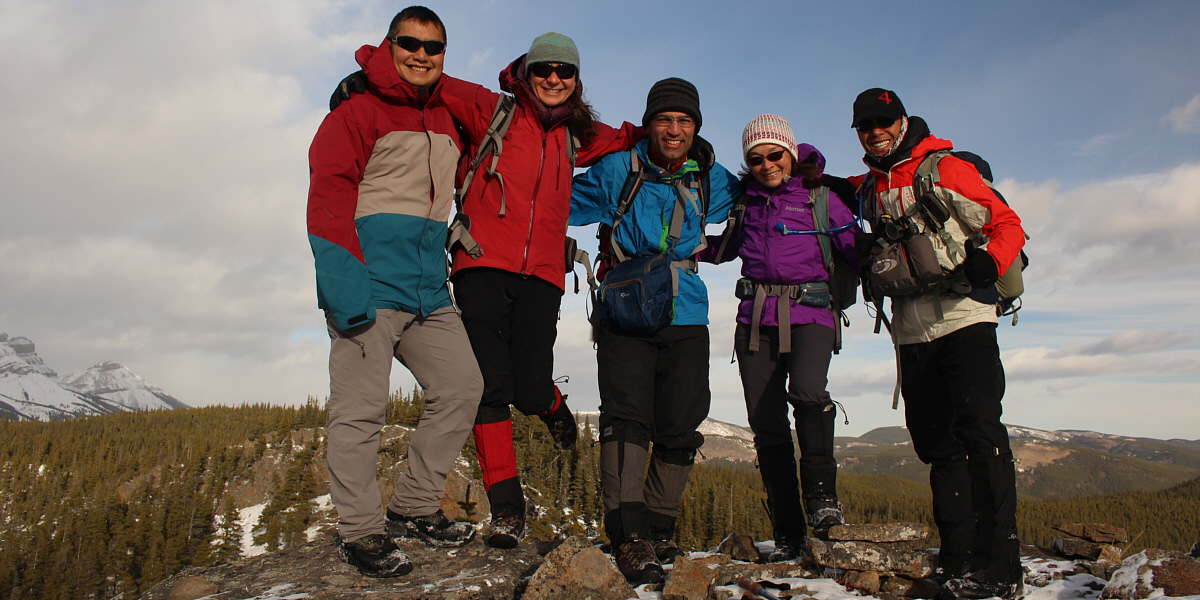 Sonny, Zosia, Ali, Gail and Gil stand on the high point of Bluerock Knob (2010 metres).
| | |
| --- | --- |
| | To the south is Shunga-la-she. |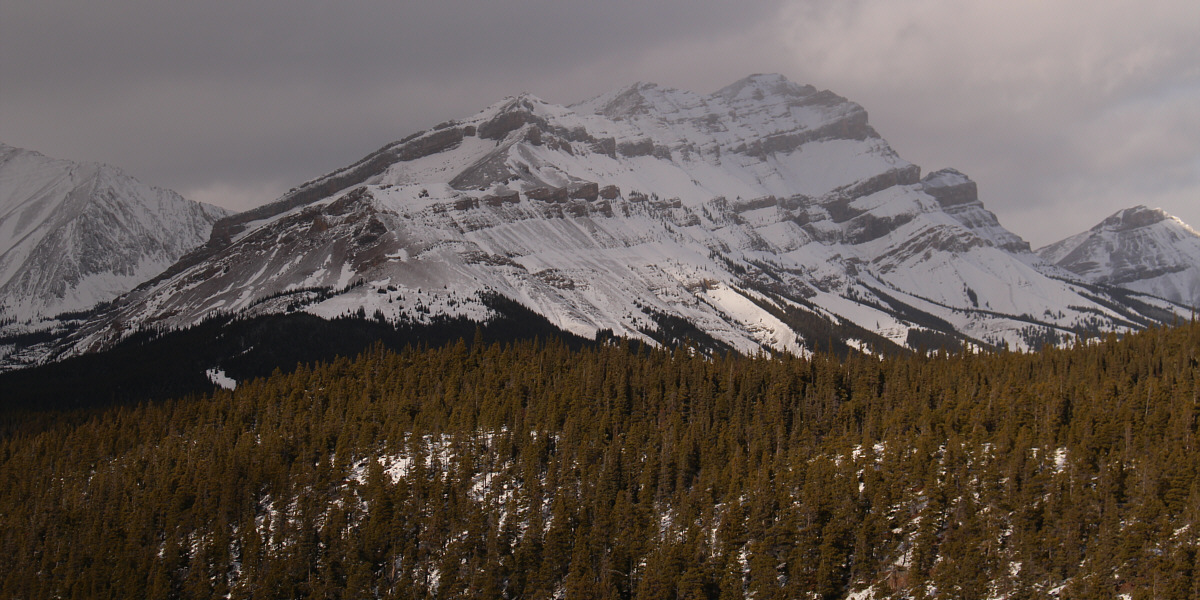 Bluerock Mountain dominates the view to the northwest.
Mount Ware (left) and Volcano Ridge are both visible to the north.
The group enjoys lunch out of the wind just below the summit rocks.
Total Distance: 7.1 kilometres
Round-Trip Time: 4 hour 25 minutes
Net Elevation Gain: 422 metres